How Can We Help?
Search for answers or browse our knowledge base.
How do I auto-connect to audio in the Zoom iOS app? (Student)
Every time a student connects to a Zoom Conference they must select "Call using Internet Audio" (see picture below) to connect to the Zoom Conference's audio. This can be set as a default selection within the Zoom app's settings.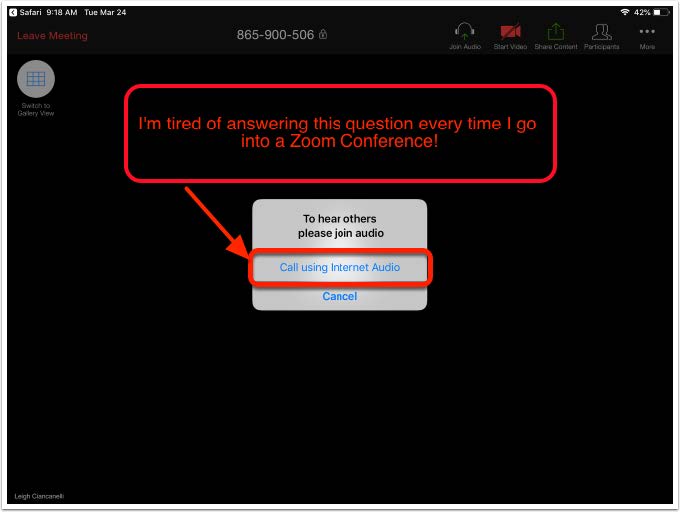 1. Before your next Zoom Conference begins, launch Zoom and tap the gear in the top left-hand corner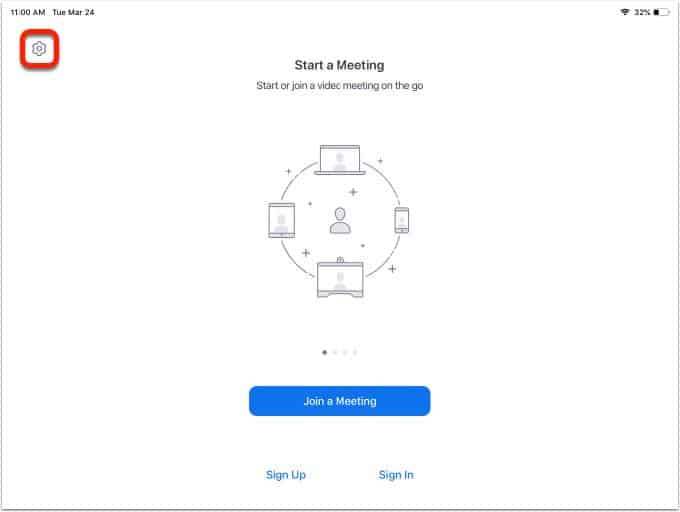 2. Tap 'Meetings'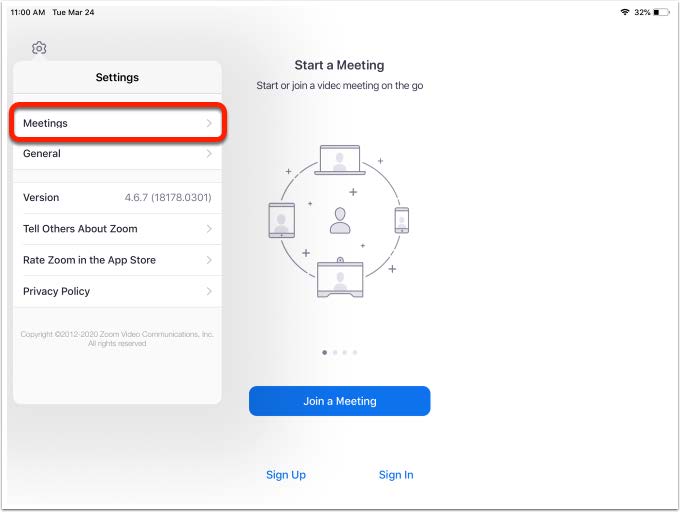 3. Tap Auto-Connect to Audio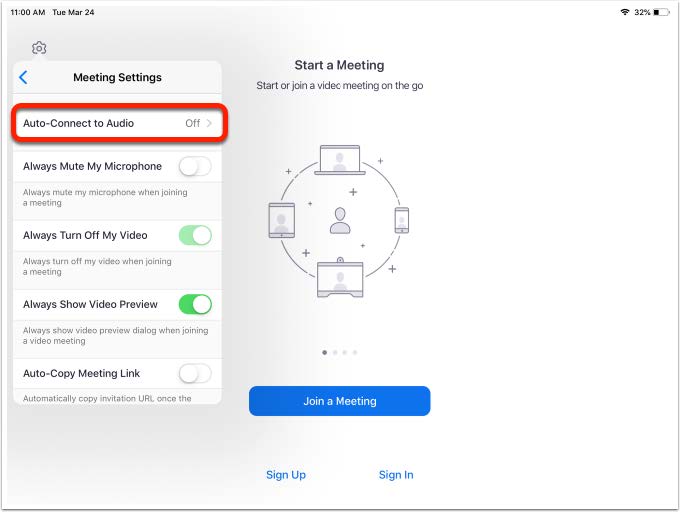 4. Tap 'Use Internet' and then 'Done'