How Can We Help?
Search for answers or browse our knowledge base.
How do I change my course section names?
1. Navigate to the 'Course Dashboard' page in Schoology
2. Click 'Courses'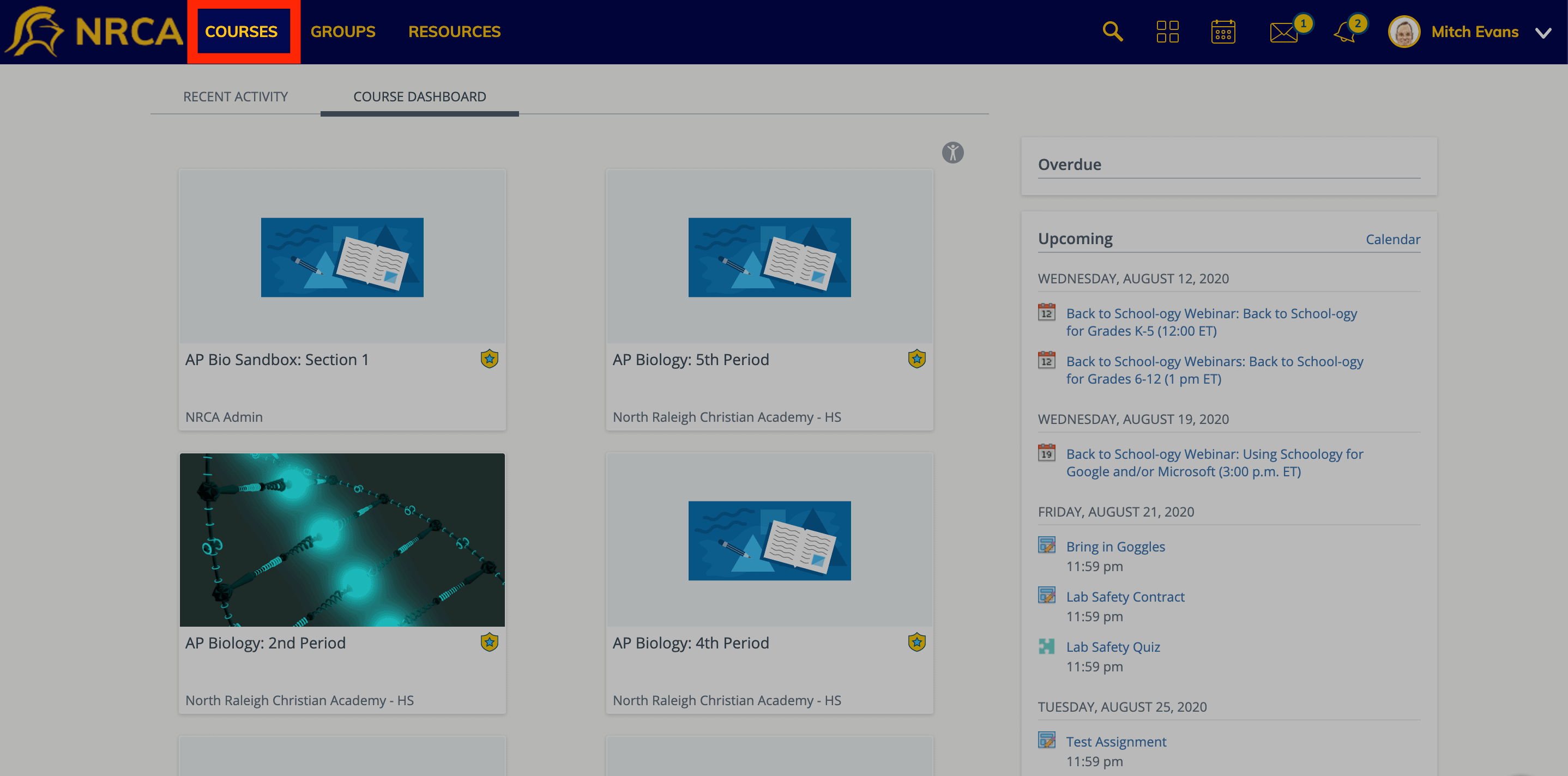 3. Click 'My Courses'

4. Match each course section number with corresponding class period in PowerSchool
4.1 Navigate to PowerSchool
4.2 Click 'Schedule'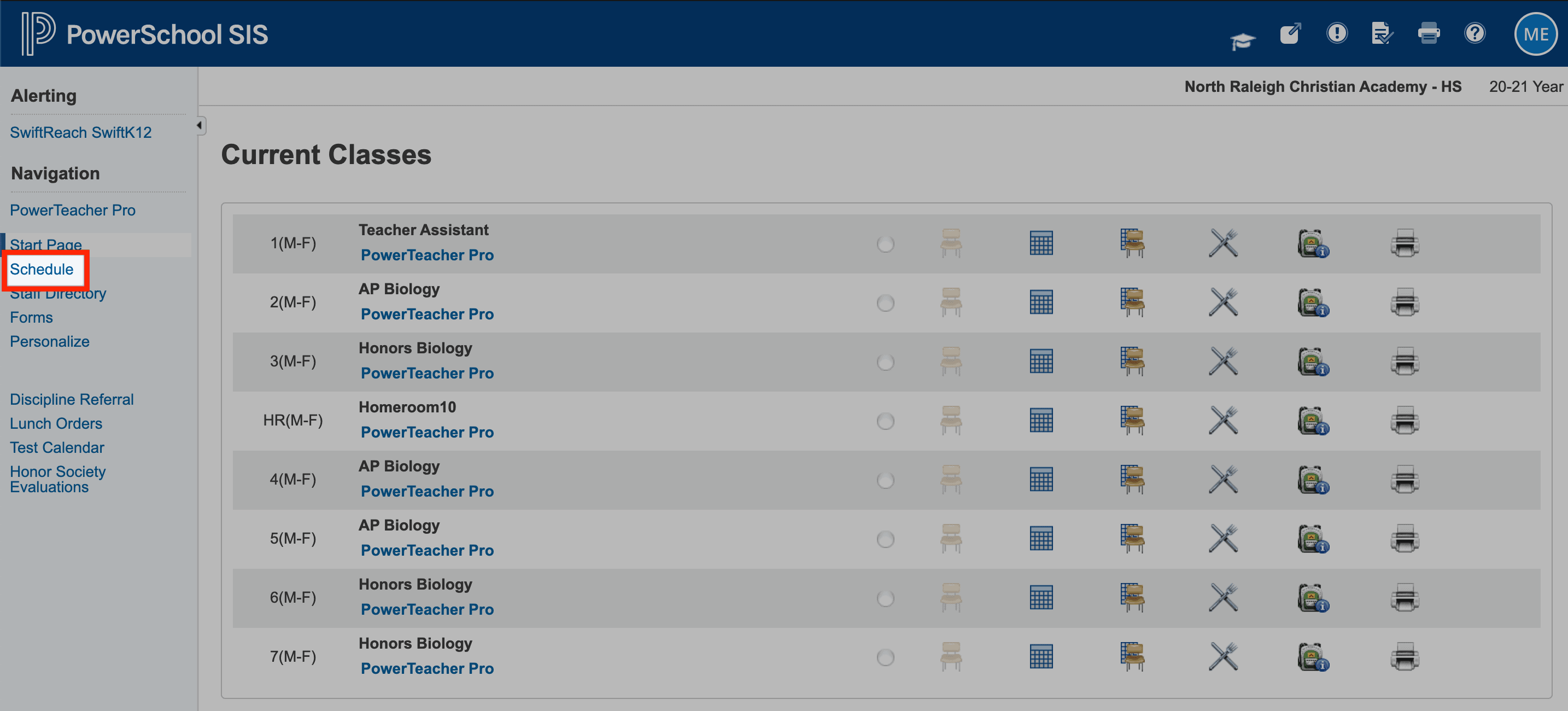 4.3 Locate the section number & corresponding class period

5. Click the gear wheel next to the section

6. Click 'Edit'

7. Change the section name to its corresponding class period from step 4 in PowerSchool and then click 'Save'
Middle & High School teachers, please name your sections according to the following format: 1st Period, 2nd Period, 3rd Period, etc.