How Can We Help?
Search for answers or browse our knowledge base.
How do I create my parent PowerSchool account?
STEP 1

Navigate to NRCA's PowerSchool in a web browser
STEP 3

Click 'Create Account'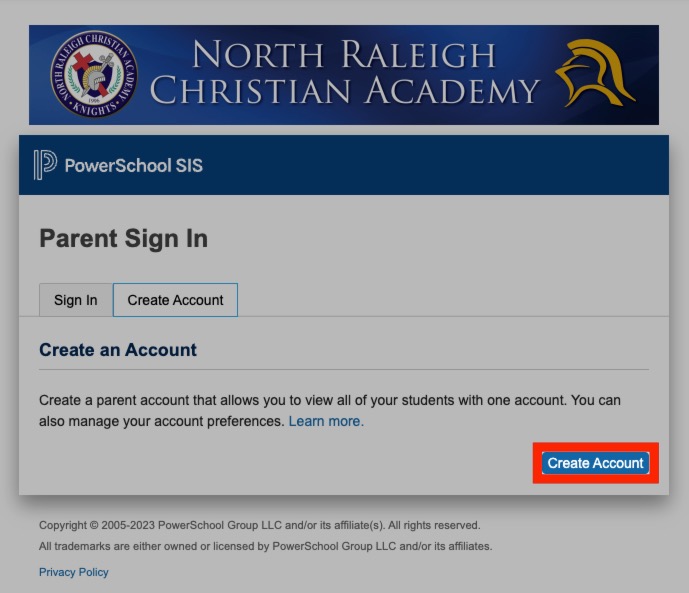 STEP 4

Complete 'Parent Account Details'
Fill in the Parent Account Details fields using a personal email address and paying close attention to the password requirements.
We recommend using your email address as the username for your parent account.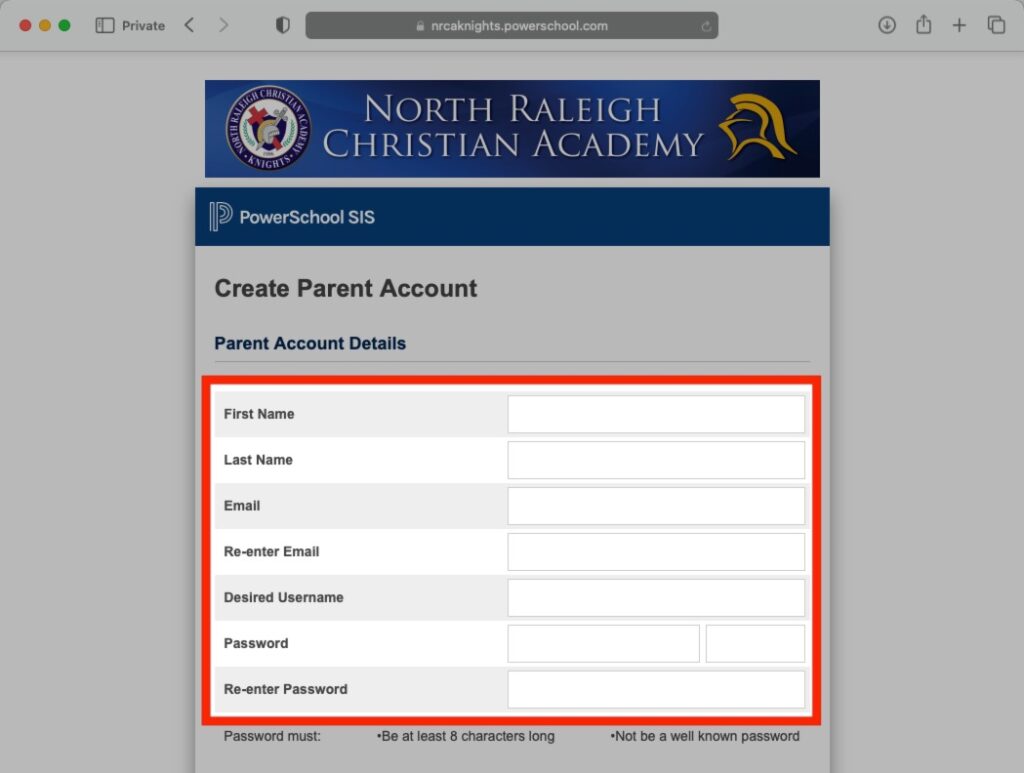 STEP 5

Complete 'Link Students to Account'
Enter the Access ID and Access Password for each student you wish to add to your parent PowerSchool account. The access ID and Access Password can be found in your Parental Accounts Letter that was emailed to you at the beginning of the school year. If you have lost your Access ID(s) and Access Password(s), please put in a help ticket to the technology department at Incident IQ.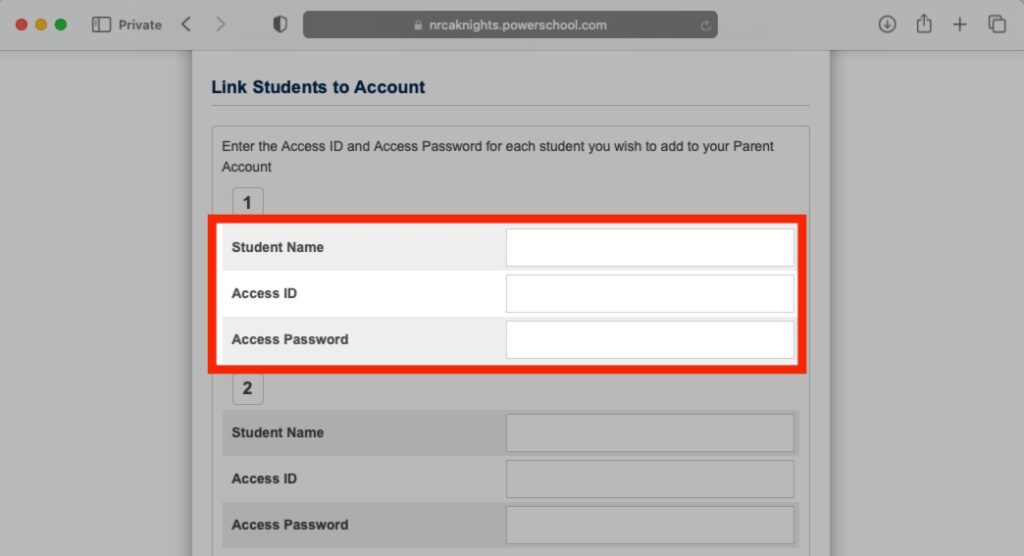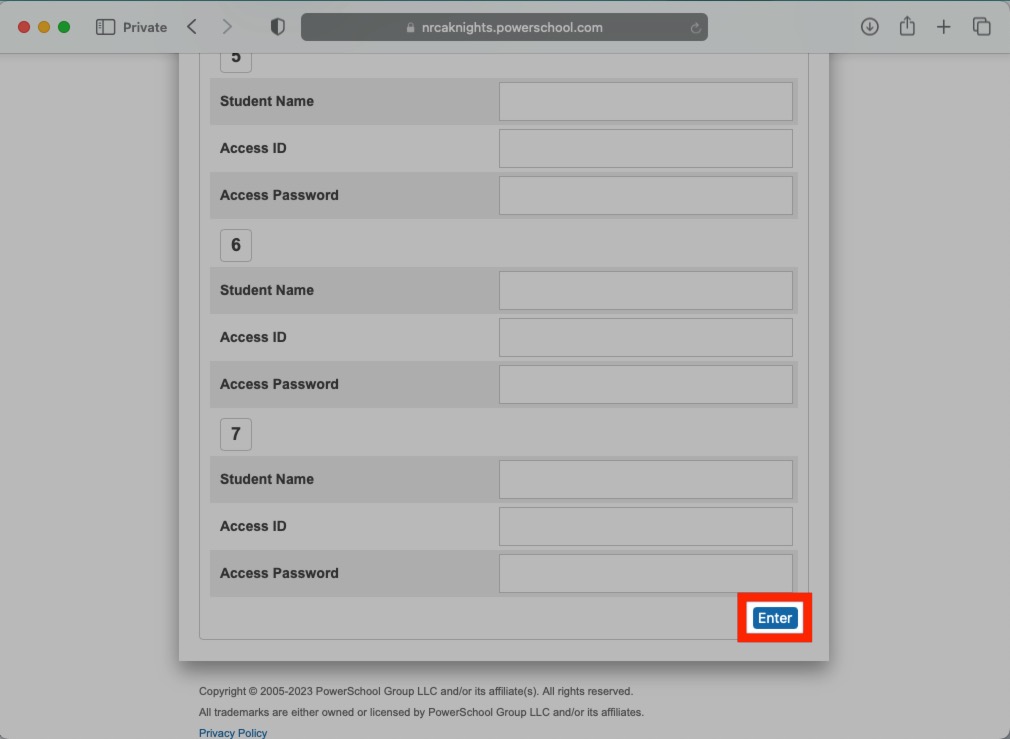 STEP 7

Verify Email Address
Navigate to your personal email address and verify your email via the link provided. You will not be able to log in to your parent PowerSchool account until your email address has been verified.