How Can We Help?
Search for answers or browse our knowledge base.
How do I enable submissions on an assessment in Schoology?
1. Navigate to your assessment in your Schoology course
2. Click the gear wheel next to the assessment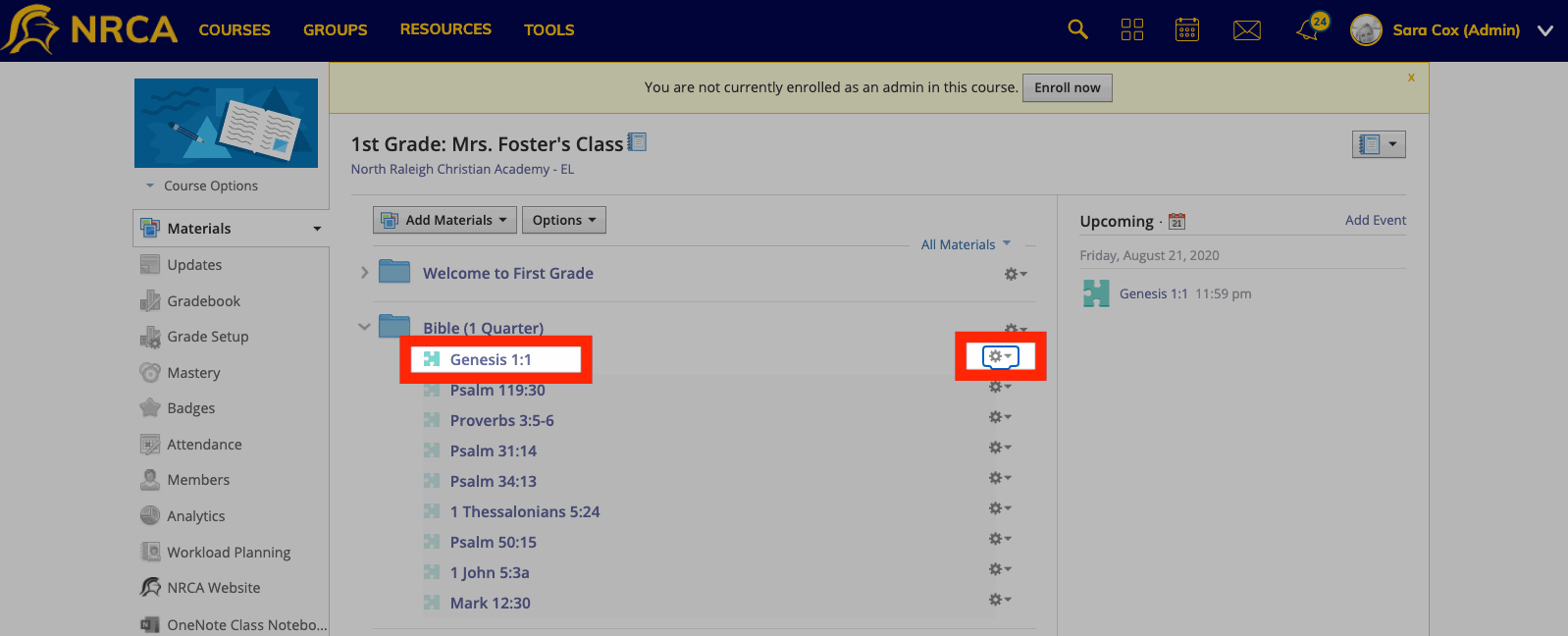 3. Click 'Edit'

4. Click the dropdown next to 'Submissions'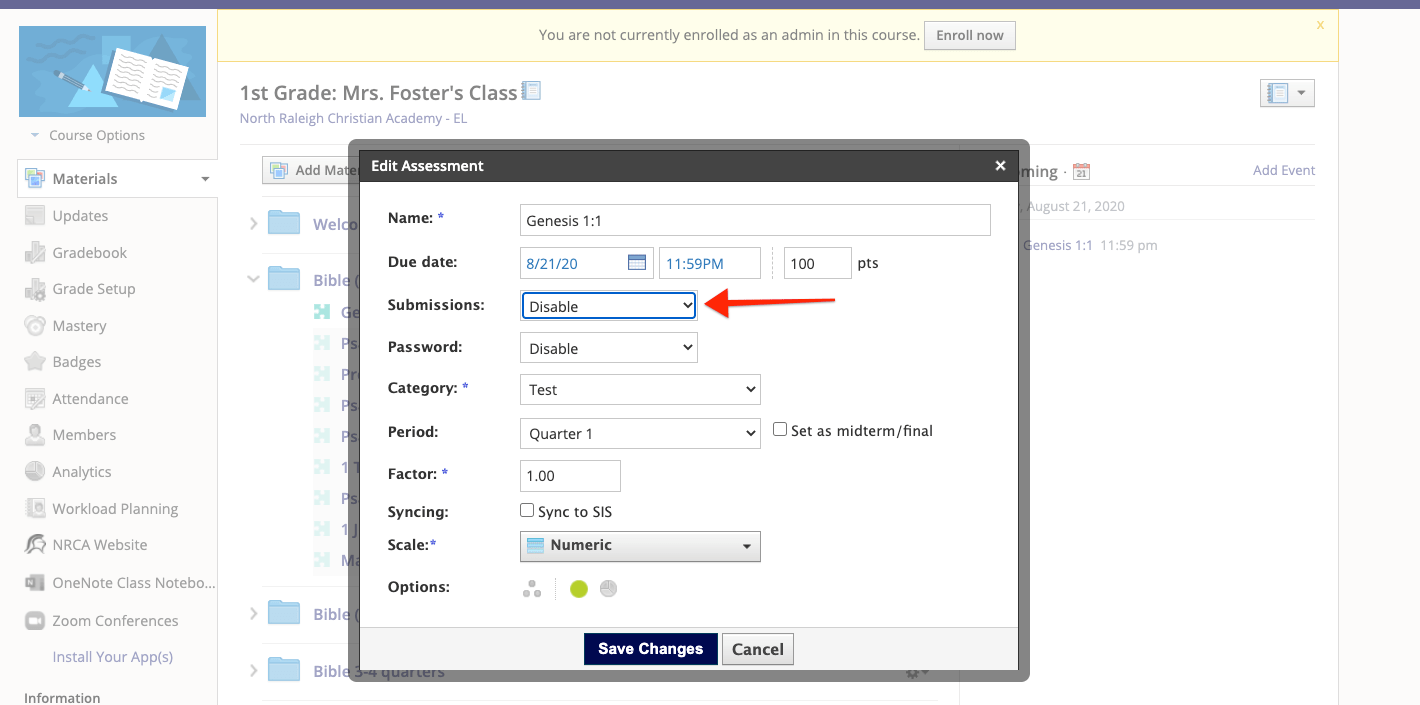 6. Select one of the 'Enable' options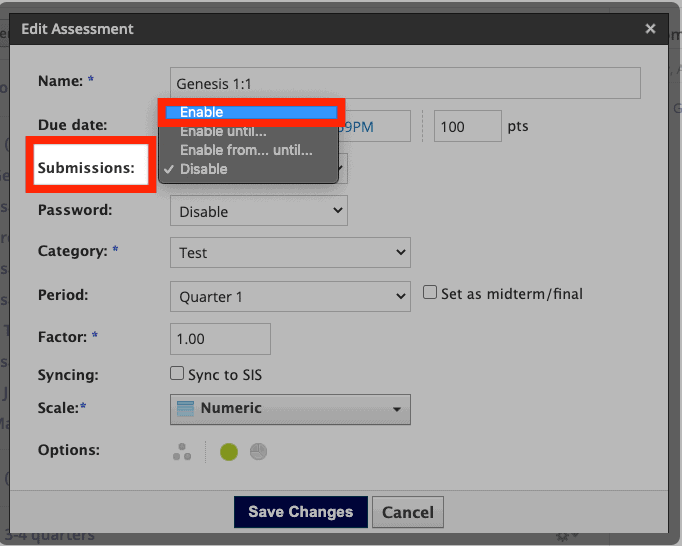 5. Be sure you have selected a 'Due date' and time and then click 'Save Changes'
Selecting a due date will allow the assessment to show up on the student and parents' calendar in Schoology.