How Can We Help?
Search for answers or browse our knowledge base.
How do I import notes from OneDrive to Notability?
Tip
If you are going to import an entire folder, it is best to create your 'Subject' (folder) first in Notability and then select that Subject prior to Step 2.
If you have never logged into your OneDrive from this device you may have to log in with your NRCA email address and password after tapping 'OneDrive'.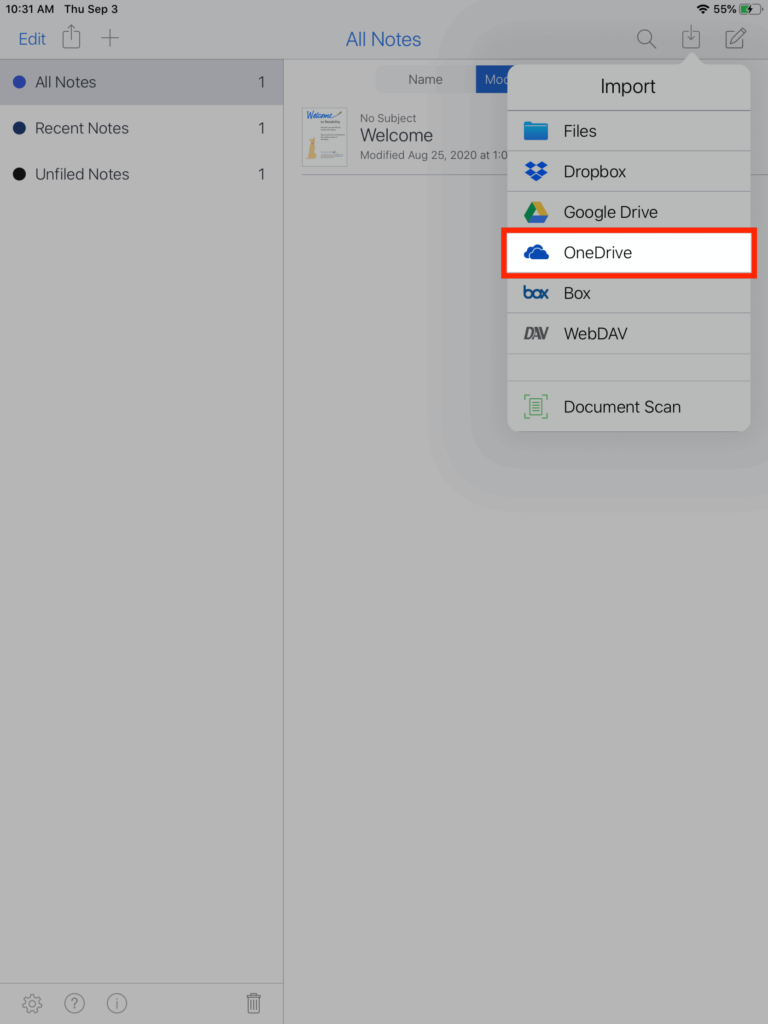 STEP 4

Tap the folder where your file is located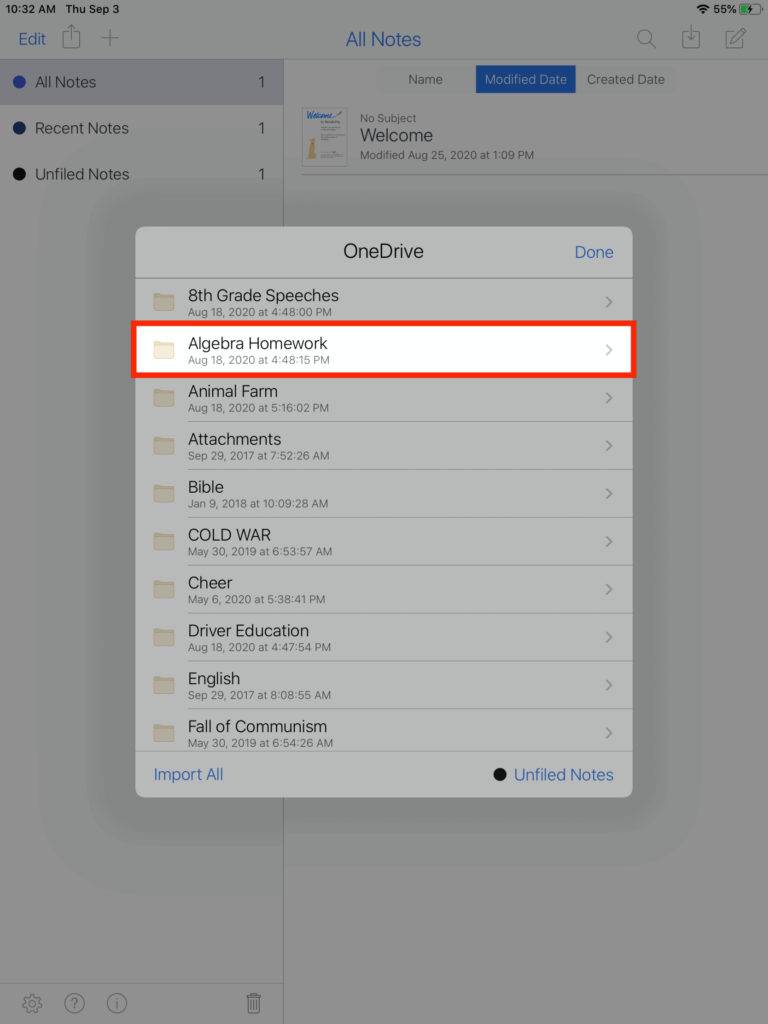 STEP 5

Choose each individual file to import or choose 'Import All' in the bottom left-hand corner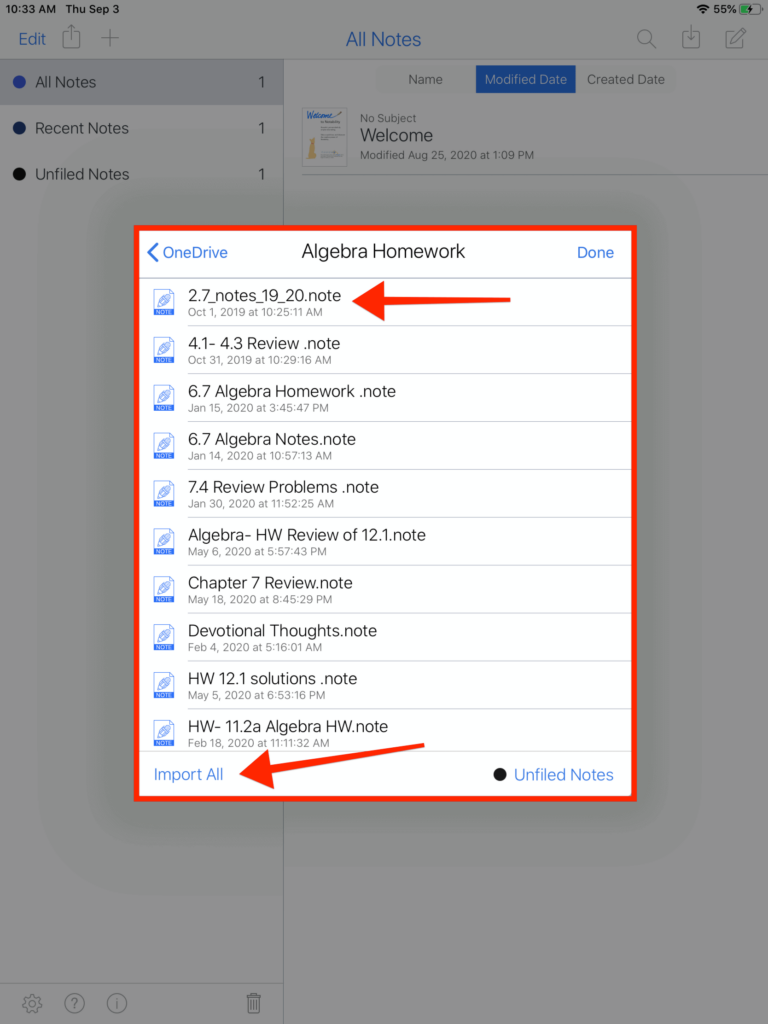 STEP 6

Tap 'Create a New Note'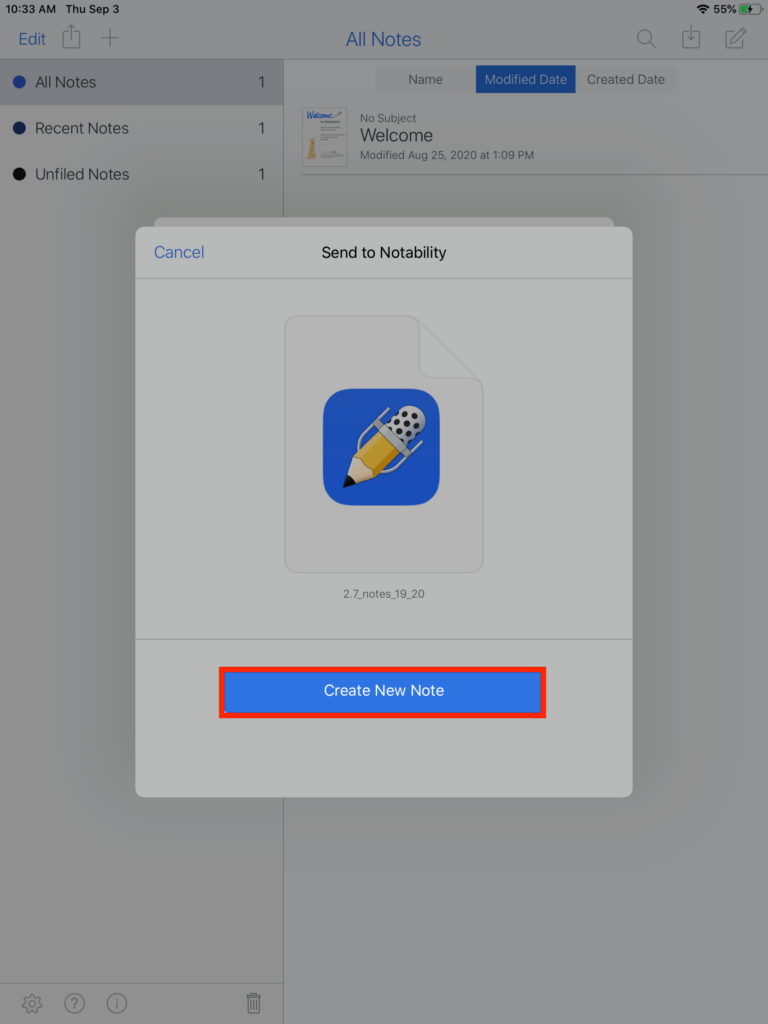 STEP 7

Or to import an entire folder tap 'Import All' and then 'Import'