How Can We Help?
Search for answers or browse our knowledge base.
How do I launch class via Zoom? (Students)
1. Navigate to Course Dashboard in Schoology
Access Schoology via Safari by navigating to schoology.nrcaknights.com.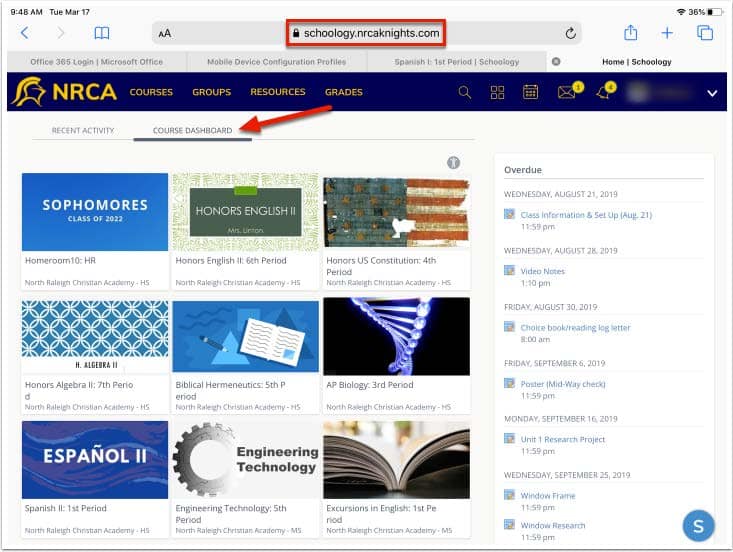 2. Select Course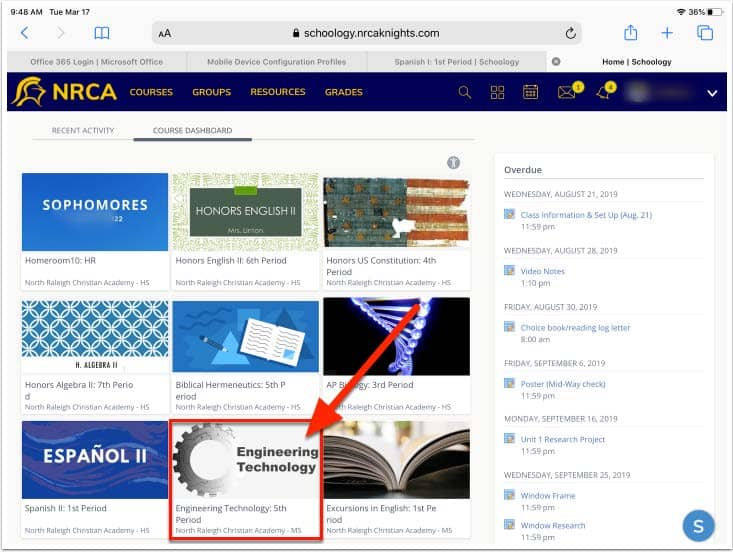 3. Select 'Zoom Conferences'
Once in the Course, students will navigate to the menu on the left-hand side and tap on the Zoom Conferences link.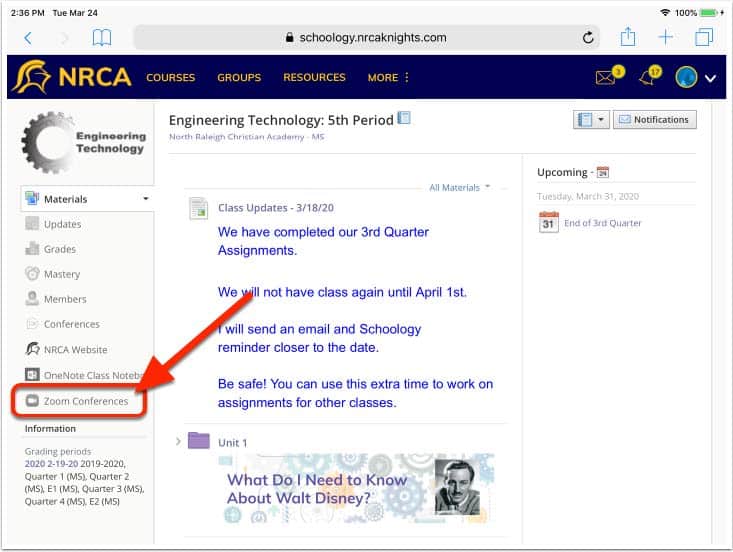 4. If, the screen below appears, tap 'click here'
You can stop this window from appearing by going to Settings > Safari > Prevent Cross-Site Tracking (OFF).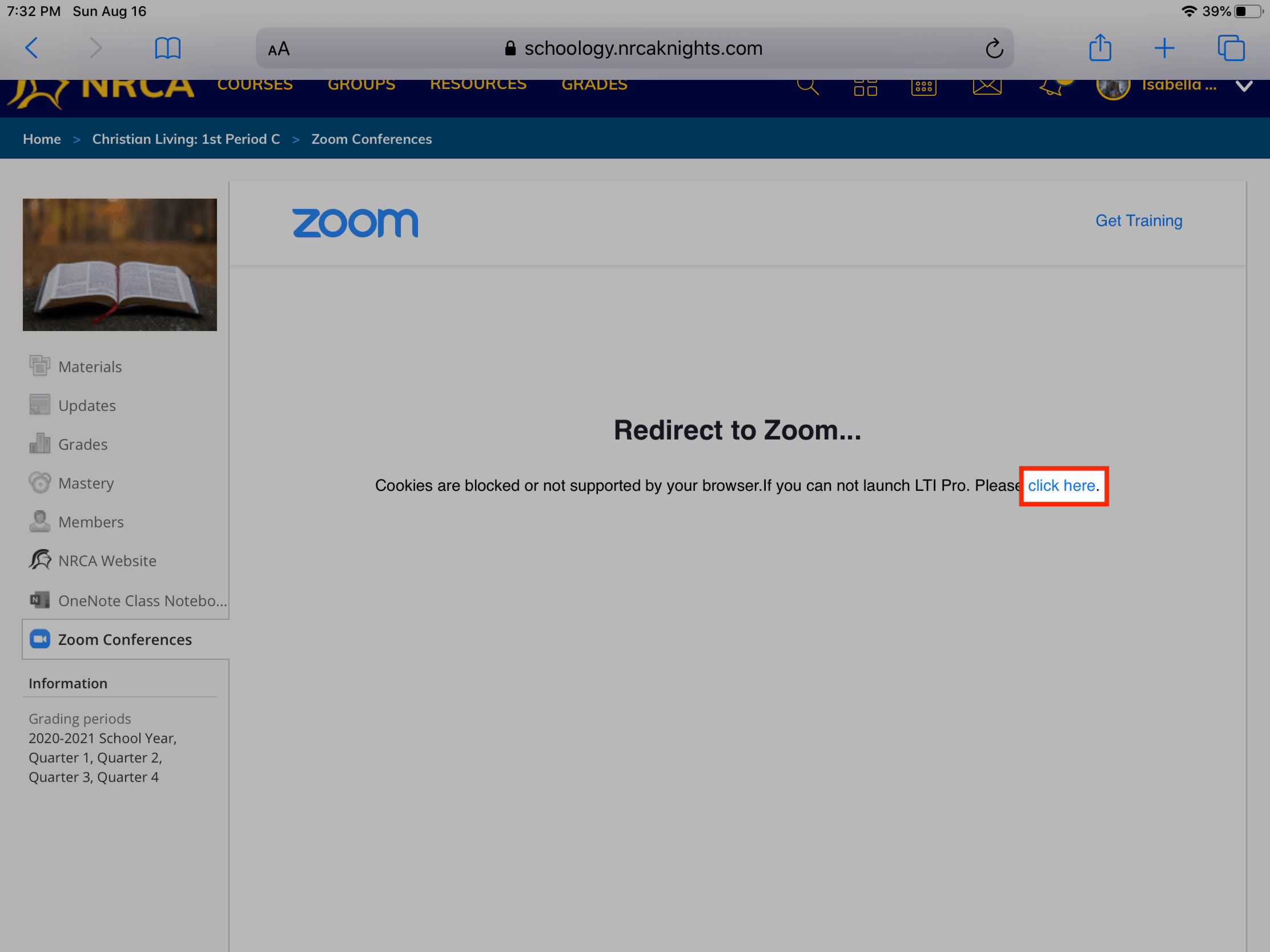 5. Select 'Join'
Students will tap 'Join' on the Zoom Conference they are to attend. Zoom Conferences will be titled according to the following format: Course: Period (Ex. Engineering Technology: 5th Period).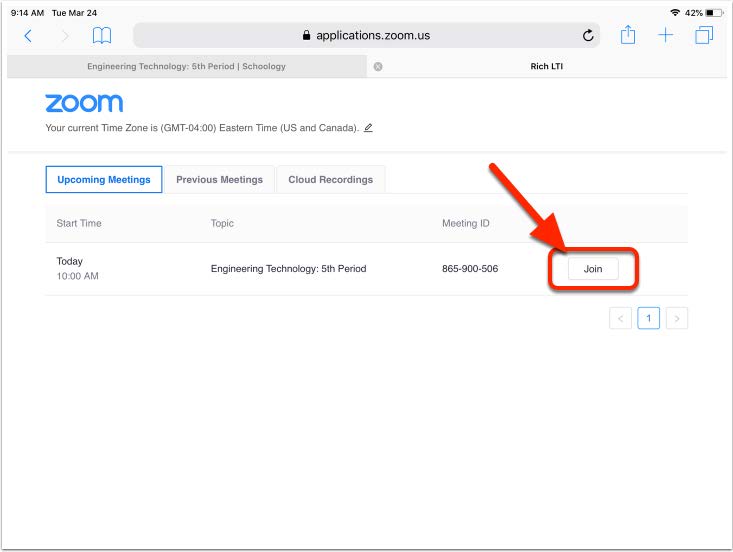 6. Tap 'Open'
Once you tap 'Join' from the previous step, the launch Zoom app page will load in a new window and you will tap 'Open'. This will open the Zoom Conference app.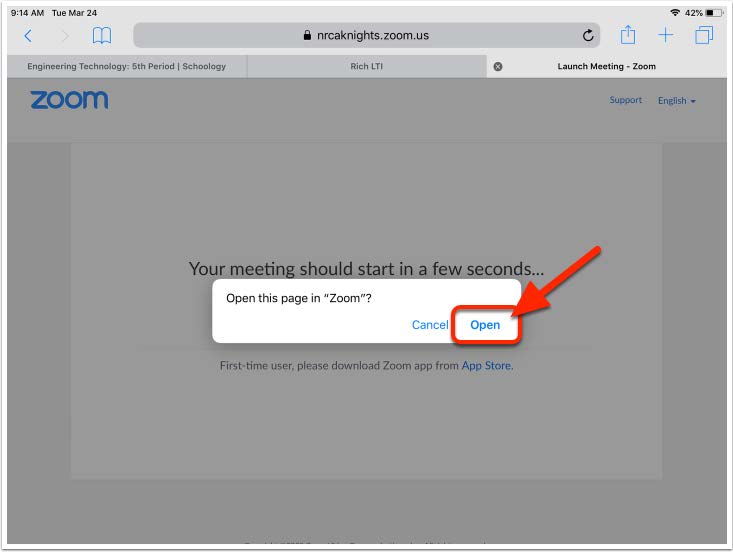 7. Enter Zoom Conference
If the Zoom Conference has not started, you will be entered into a "waiting room" as seen in image 1 below. You do NOT need
to "Leave" or "Sign In". Simply wait for your teacher to start the conference and you will then be entered into the conference as seen in image 2 below.

If the Zoom Conference has already started, you will be entered into the conference as seen in image 2 below.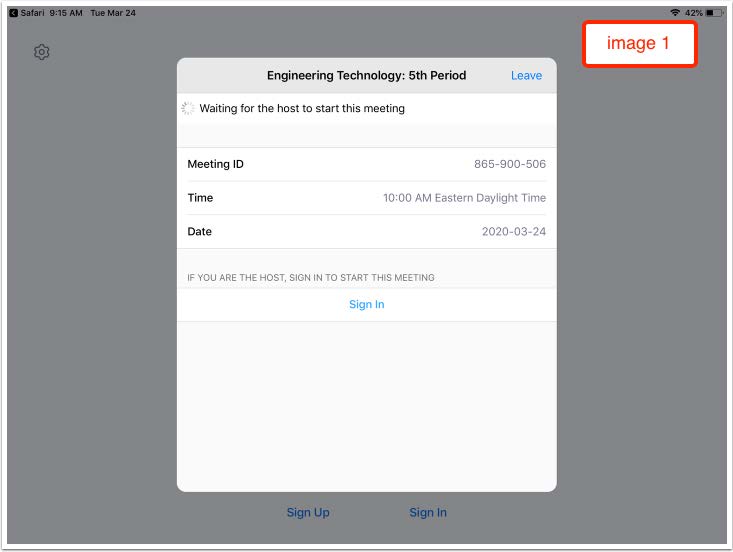 Once you are placed into the Zoom Conference, you will see the below notification. Tap 'Call using Internet Audio'. To keep this pop-up from coming up for every Zoom Conference, see the article How do I auto-connect to audio in a Zoom Conference? (Student).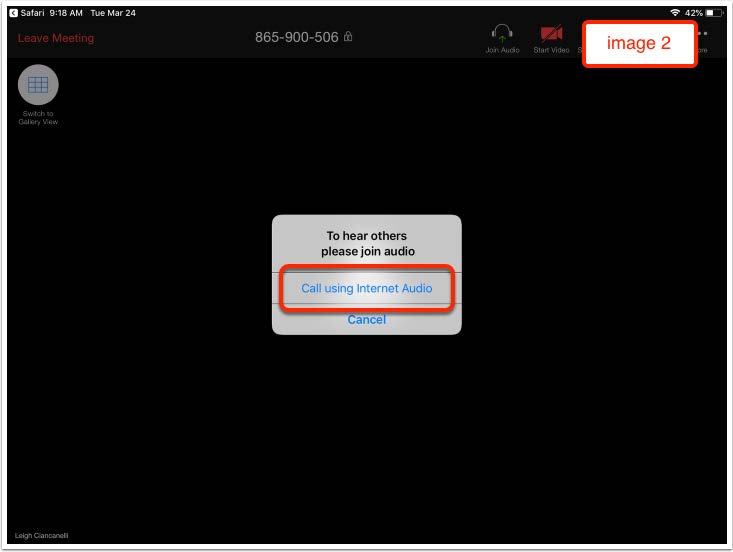 You will then be in the Zoom Conference.
The Zoom Conferences application can only be accessed through an NRCA Schoology account . Students CANNOT access Zoom Conferences through the Schoology app. Students will log into their Schoology account via Safari and select their particular course in the Courses Dashboard.

Students do NOT need to create an account in the Zoom app nor sign in to the Zoom app.