How Can We Help?
Search for answers or browse our knowledge base.
How do I log into Schoology via the iOS app? (Students)
1. Launch the Schoology app and in the search box begin to type "North Raleigh Christian Academy"
Select the appropriate school (HS, MS, or EL)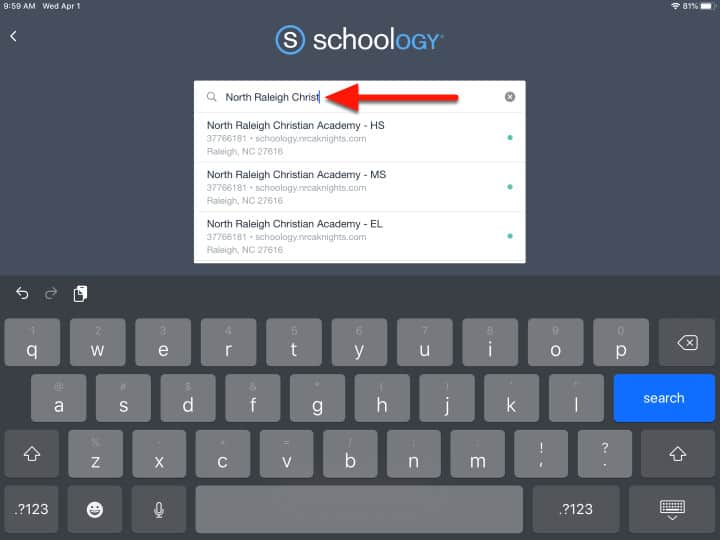 2. Enter your NRCA email address and tap 'Next'
All NRCA students have access to Schoology via their NRCA email address (ex: username@nrcaknights.com) even though only 6th – 12th grade NRCA students have the ability to send and receive email.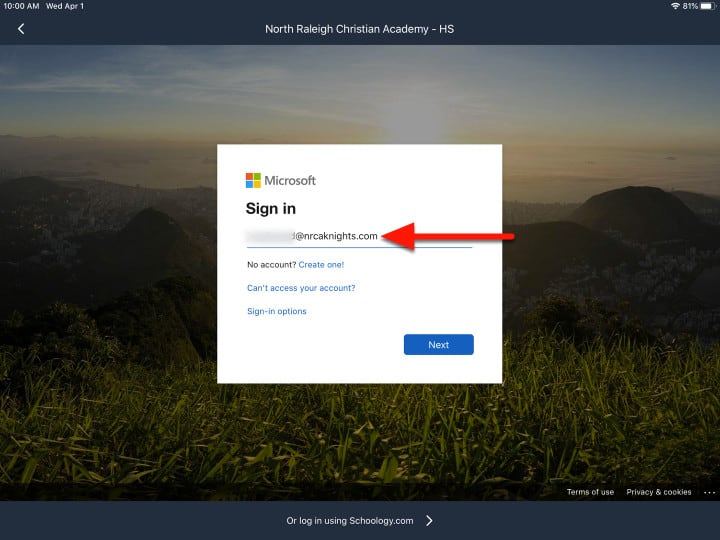 3. Enter your NRCA password and tap 'Sign in'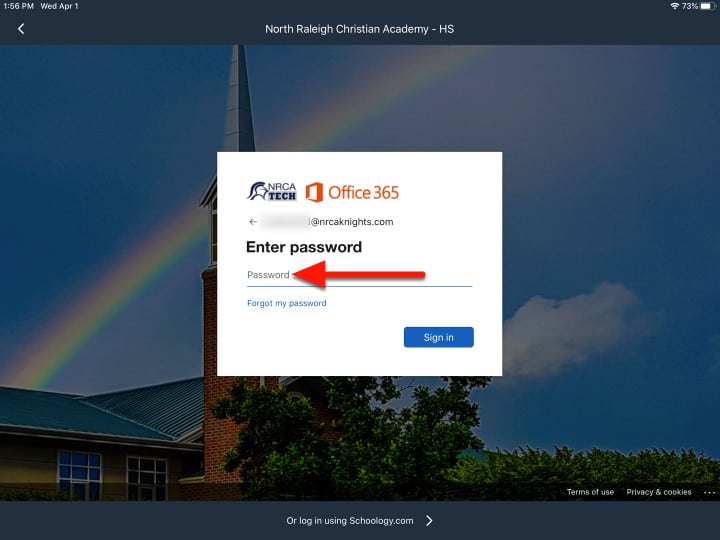 If you are getting an error message and cannot log in to Schoology, please be sure to check that you are NOT trying to log in as an NRCA Admin as seen in the image below. If you see NRCA Admin (see image below), please go back a screen by tapping the back arrow int the top left-hand corner and then follow steps 1-3 outlined above.