How Can We Help?
Search for answers or browse our knowledge base.
How do I save my course to Resources?
1. Navigate to your Personal Resources
2. Create a collection in your Personal Resources for each of your classes 
If you have taught this class before you may already have a collection created for your course(s). If this is a new class, click the file box with the green plus sign to create a new collection.

3. Within each course collection, create a folder with the name of your course and current year (ie: AP CSP 2020-2021). Repeat for each course you teach in its respective collection.

4. Navigate to your course
5. Click 'Options' & 'Save Course to Resources'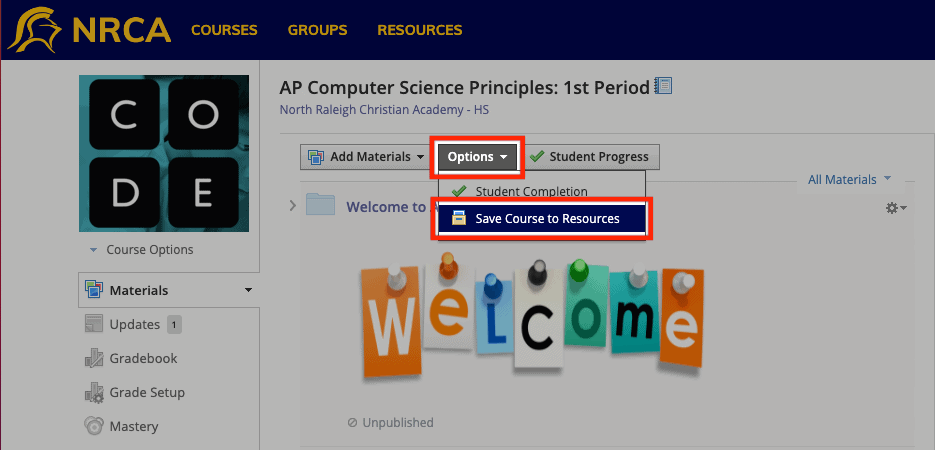 6. Select your course collection, corresponding folder, & click 'Submit'

7. Repeat steps 4-6 for each course you teach