How Can We Help?
Search for answers or browse our knowledge base.
How do I send and check messages in Schoology Groups?
1. Navigate to your Group
2. Click ' Group Options'

3. Click 'Send Message'

4. Fill out message options and click 'Send'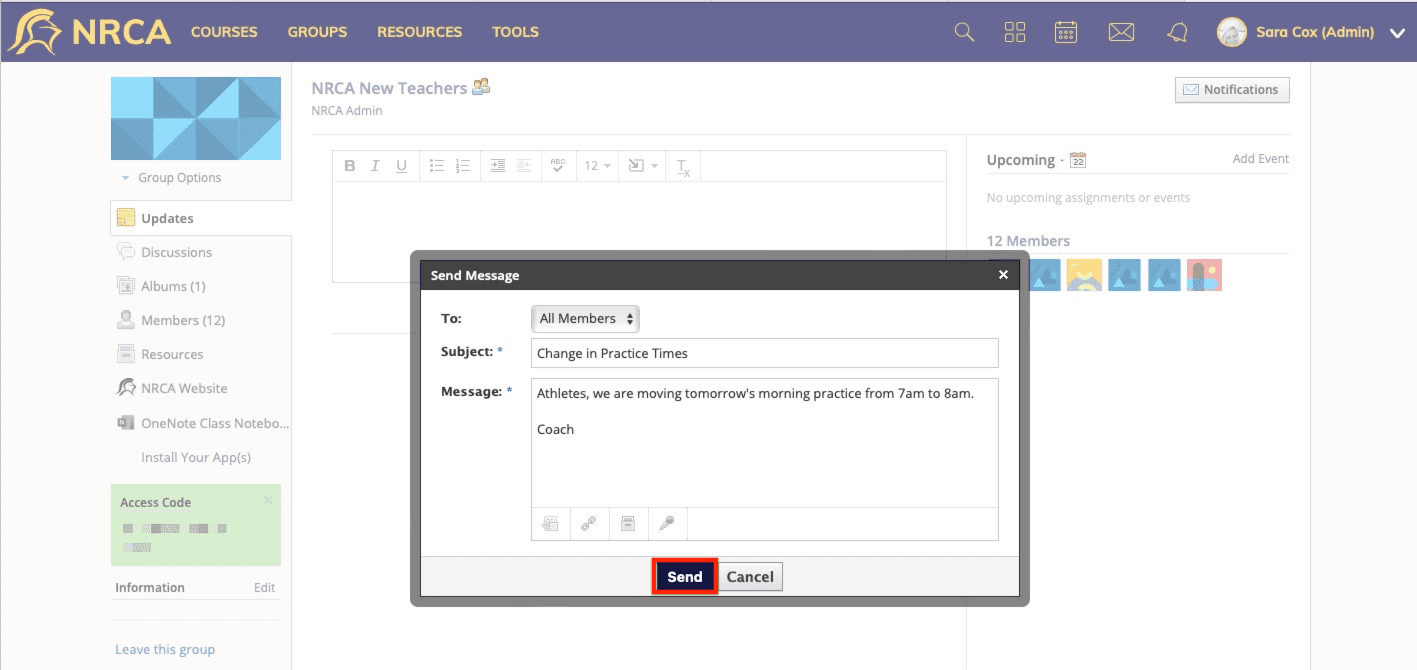 5. Check inbox and sent messages

6. Click 'View All'

7. Click the title of the message to read
You can also send and receive messages to individual members or group admins from this window.