How Can We Help?
Search for answers or browse our knowledge base.
How do I turn on PowerSchool email notifications?
Tip
If you are not able to login to your parent PowerSchool account in step 1 either because you do not have an account or your username and password combination are not correct, please put in a technology help desk request on the NRCA Parent Help Desk Ticket Portal.
STEP 1

Login to your parent PowerSchool account
STEP 3

Select 'Email Notifications'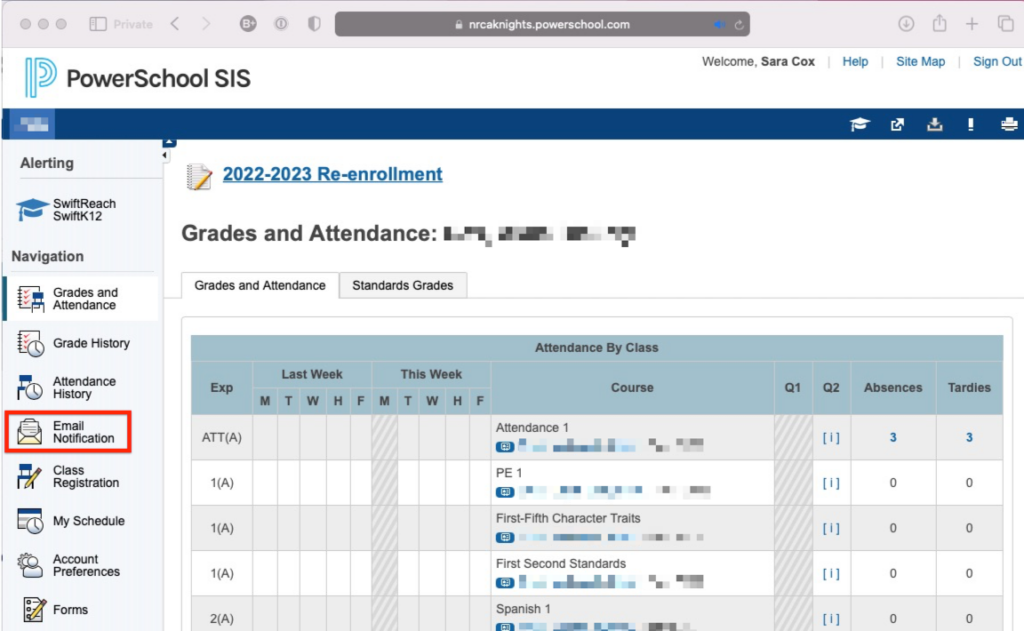 STEP 4

Complete each section
Select the checkbox(es) for the notifications you would like to receive
Add any additional email addresses that would like to receive this report in addition to the email address listed above
Select how frequently you would like to receive the these notifications, if you would like to apply these settings to all of your children, and if you would like to have those reports sent now
Click 'Submit' to save your changes