How Can We Help?
Search for answers or browse our knowledge base.
How do I make sure I have a recent iCloud backup?
1. Launch 'Settings'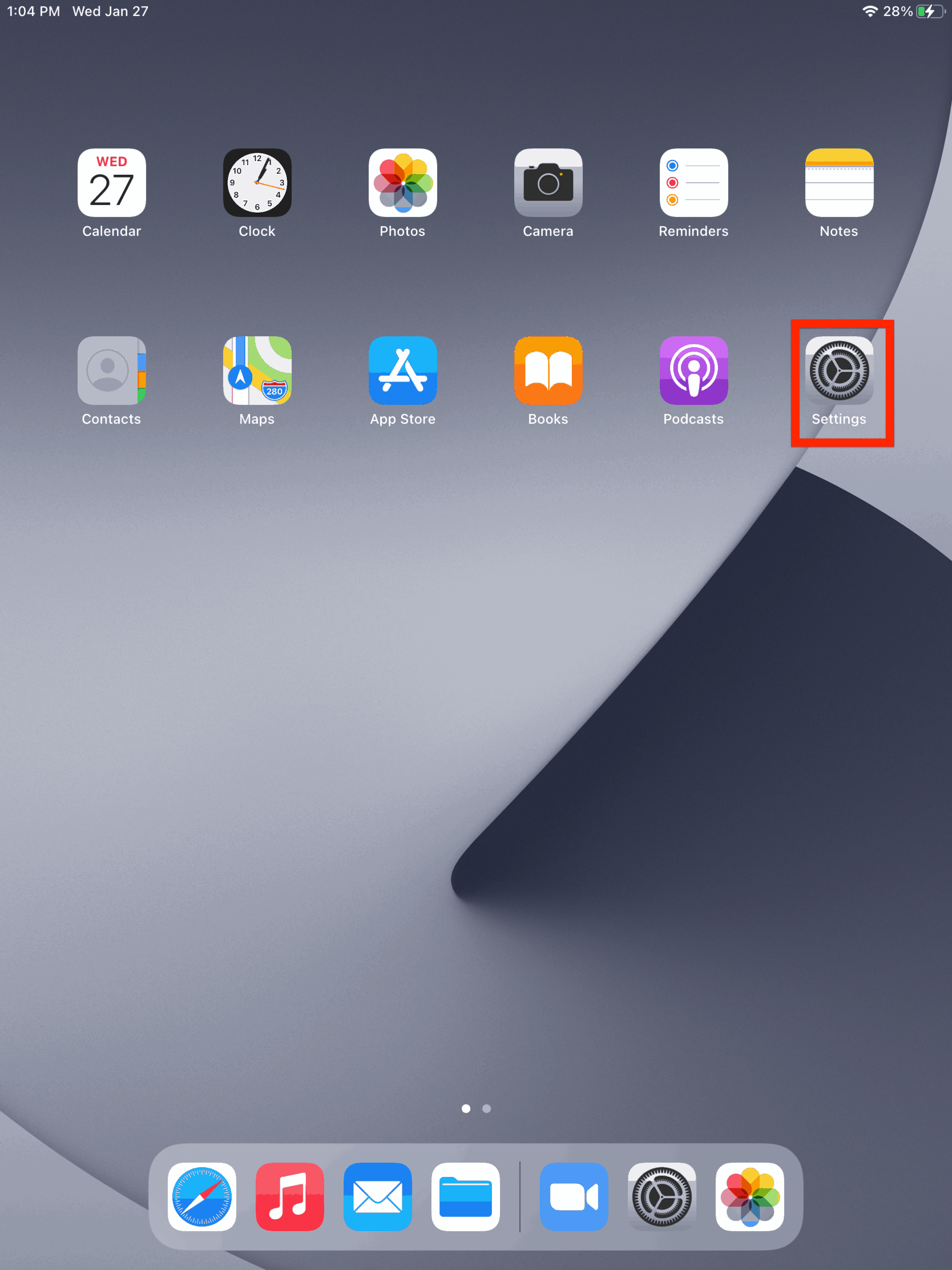 2. Tap your name at the top of the left-hand menu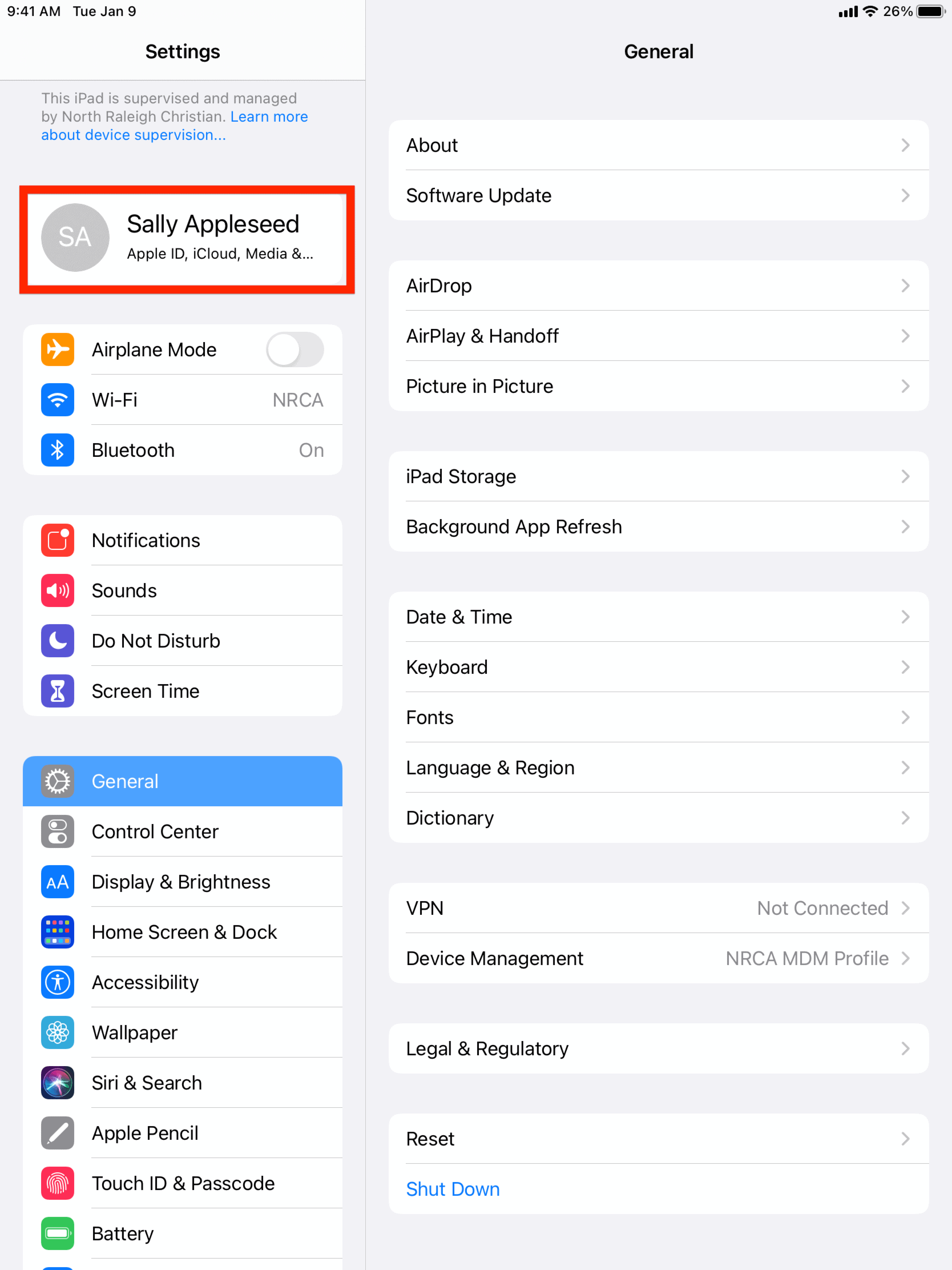 3. Tap 'iCloud'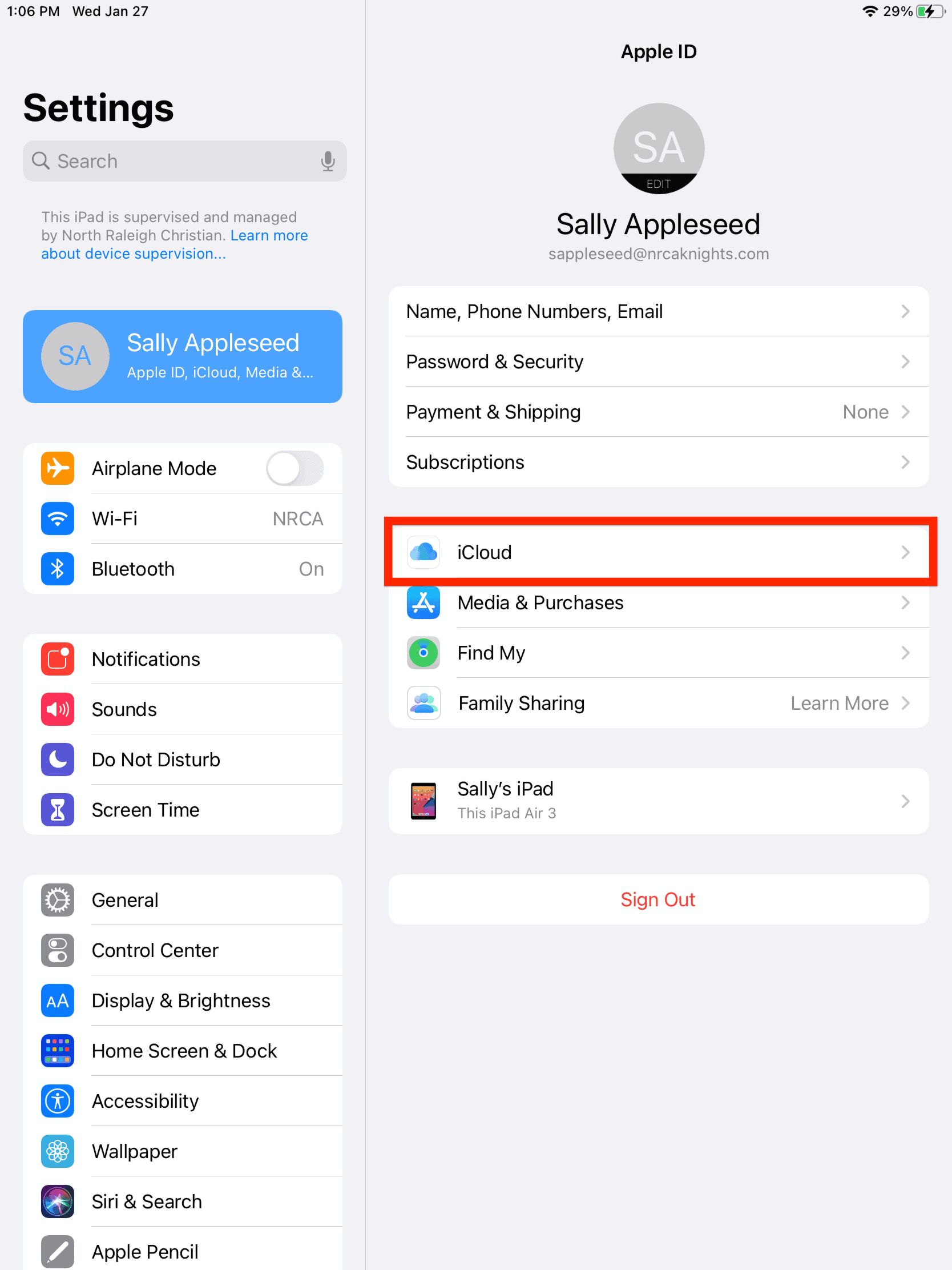 4. Tap 'iCloud Backup'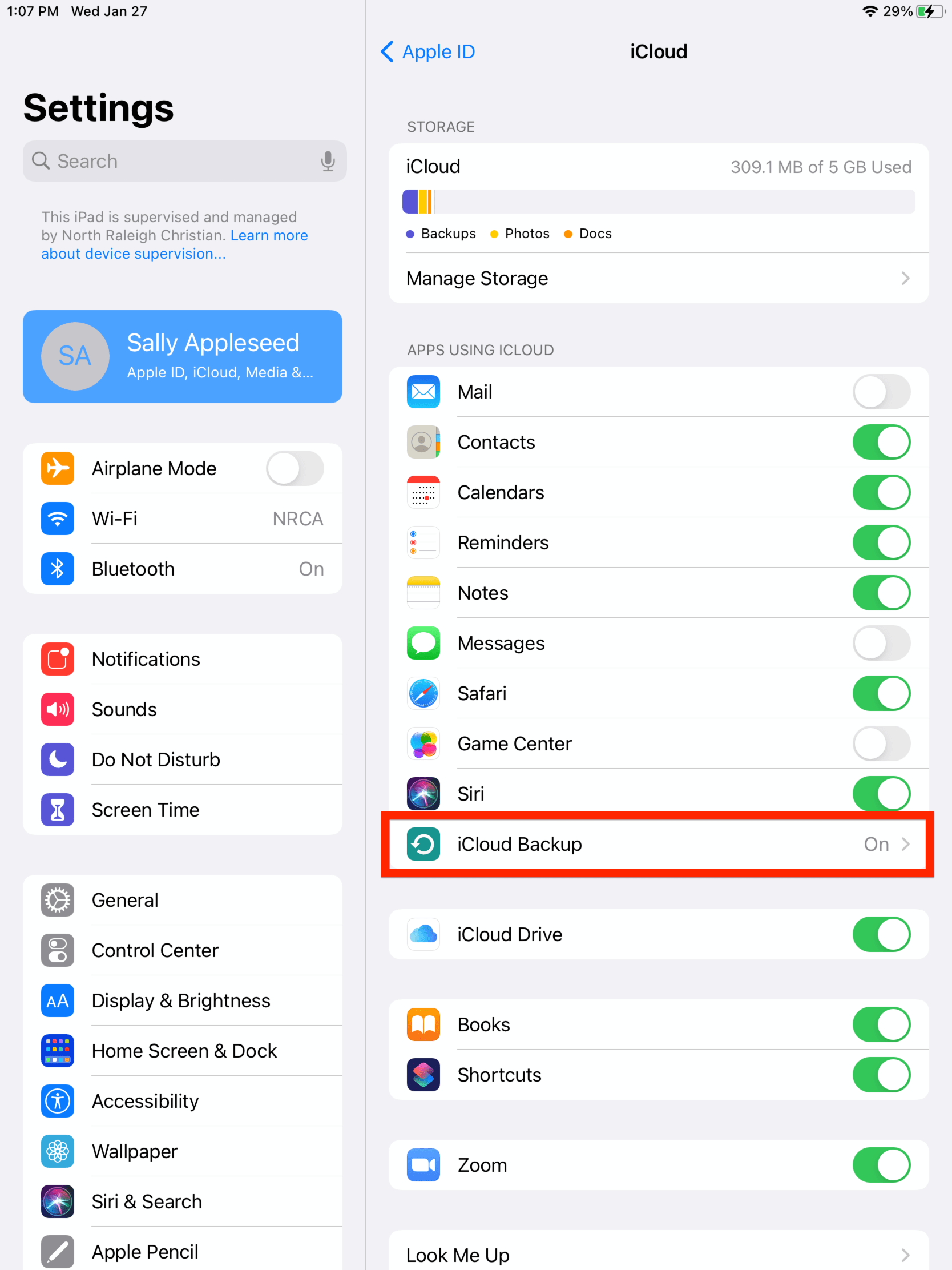 5. Make sure iCloud Backup is on
You can also see the date and time of the last successful backup on this screen. If you do not have a recent backup choose "Back Up Now". The device is now backing up. If you have never backed up your device this could take a while. Please be patient.