How Can We Help?
Search for answers or browse our knowledge base.
What if I have run out of iCloud storage space?
1. Launch 'Settings'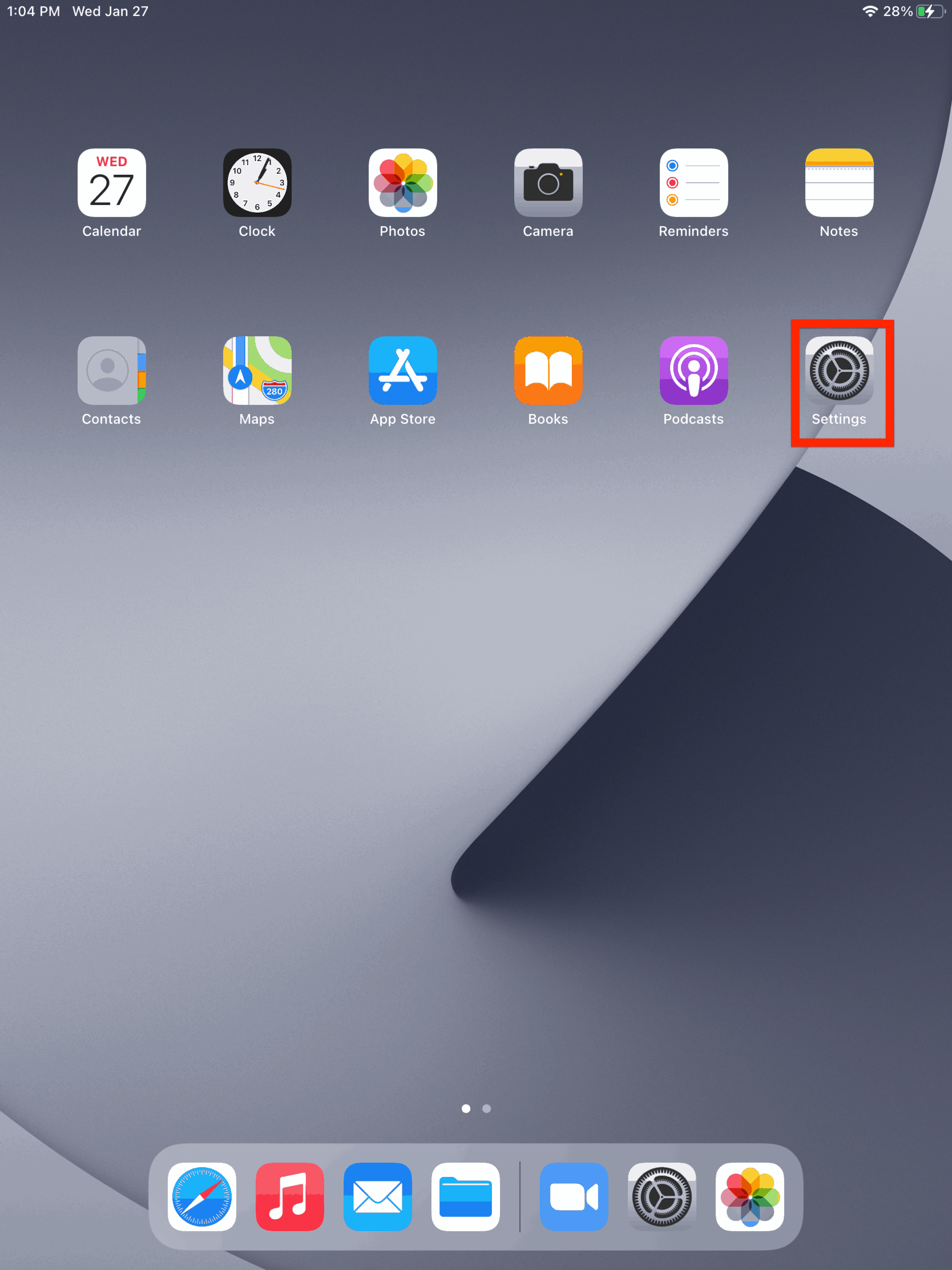 2. Tap your name at the top of the left-hand menu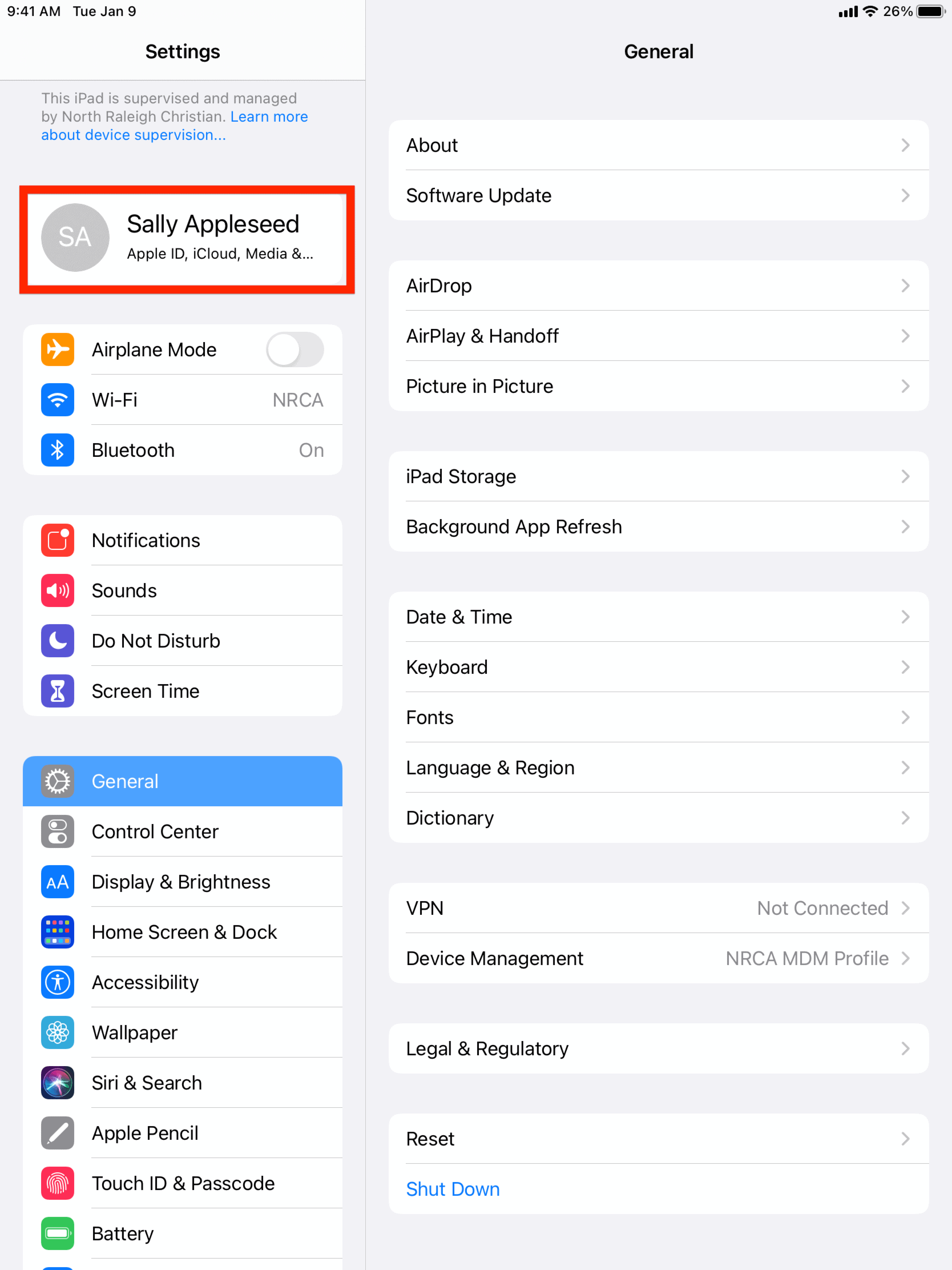 3. Tap 'iCloud'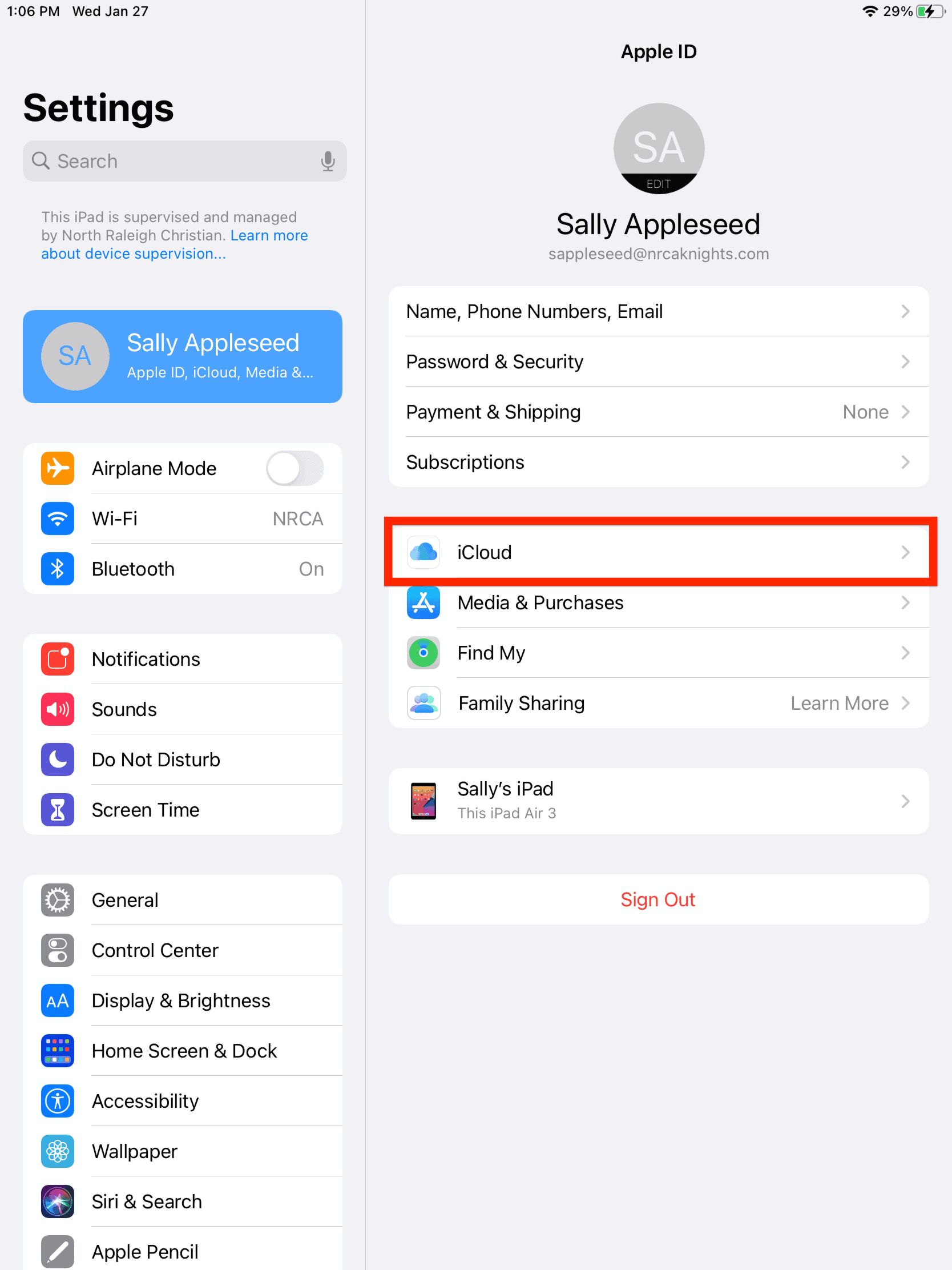 4. Tap 'Manage Storage'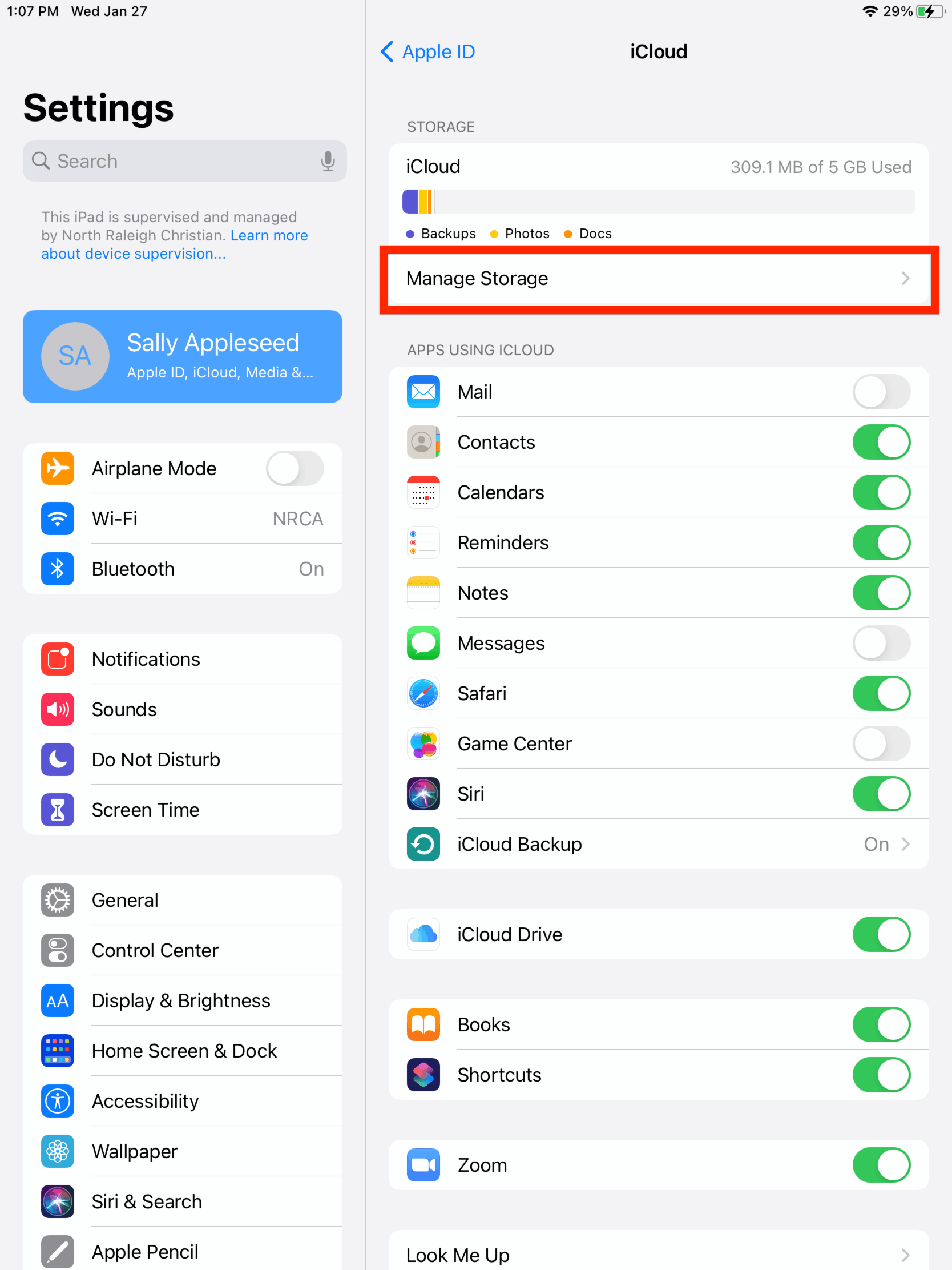 5. Tap 'Change Storage Plan'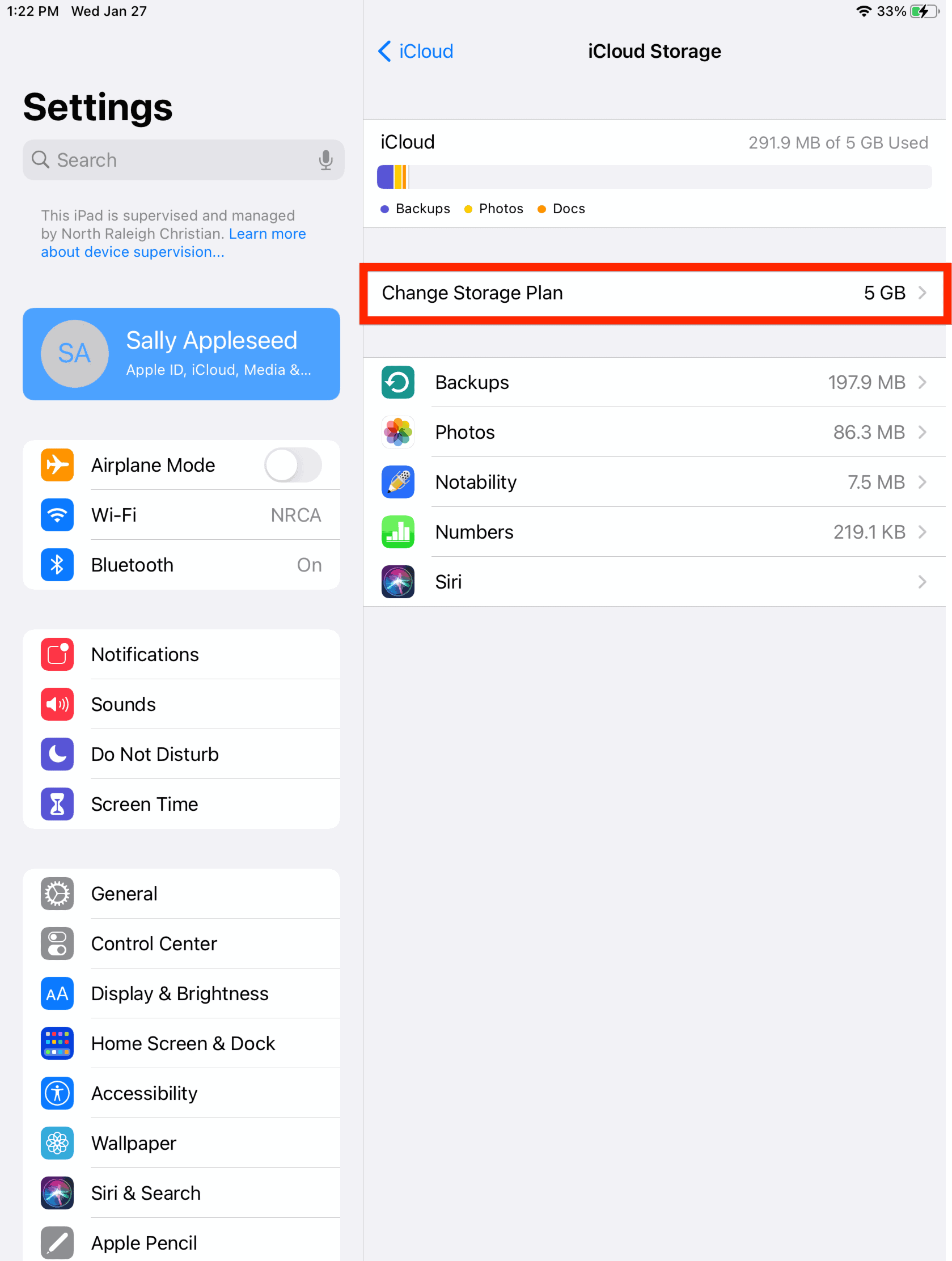 6. Choose the storage plan you would like to update to and select 'Buy', then follow any on-screen prompts
Storage Plans cost an additional monthly fee at the iCloud owner's expense. Prices are set by Apple and are subject to change.