How Can We Help?
Search for answers or browse our knowledge base.
How do I turn on my OneDrive back-ups in Notability?
1. Launch Notability
It is not a requirement to have the OneDrive app installed on the device in order to turn on back-ups.
2. Tap on the gear in the bottom left-hand corner of the app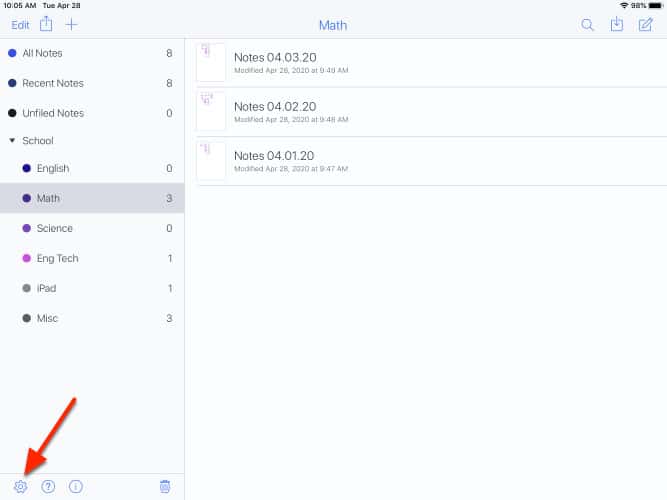 3. Under 'Manage Accounts' tap 'Log in' for OneDrive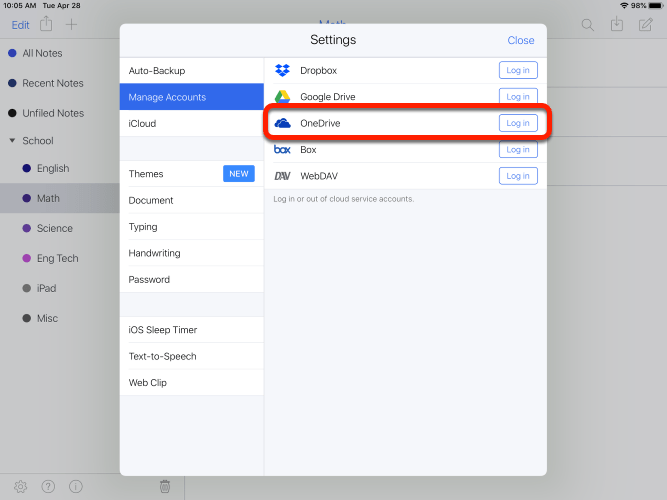 4. Log in to your NRCA OneDrive account by entering your NRCA email address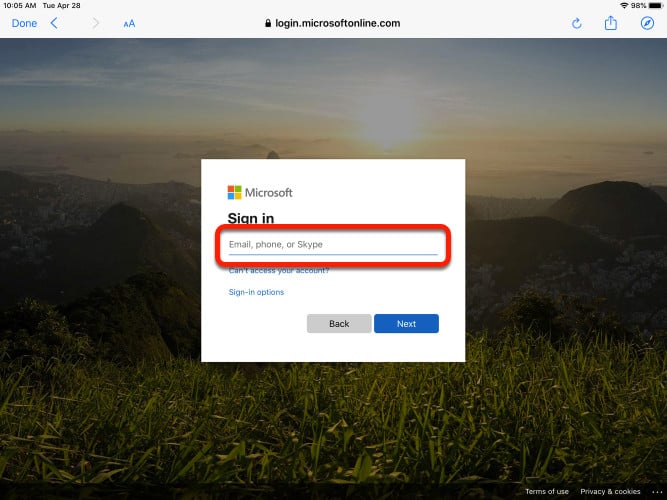 5. Tap 'Next'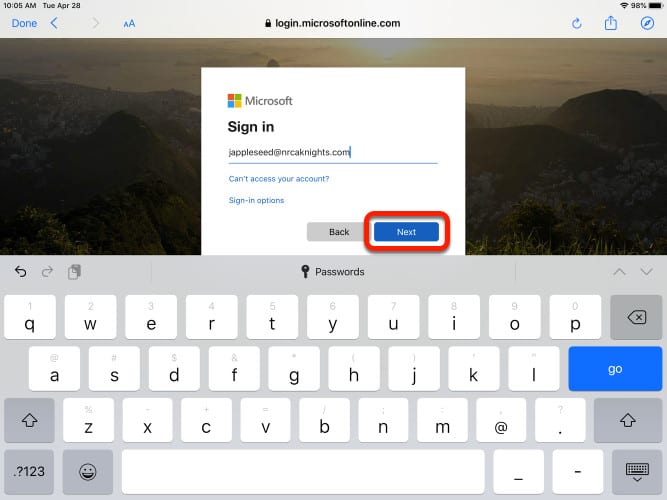 6. You should see the NRCA Tech logo; type in your school password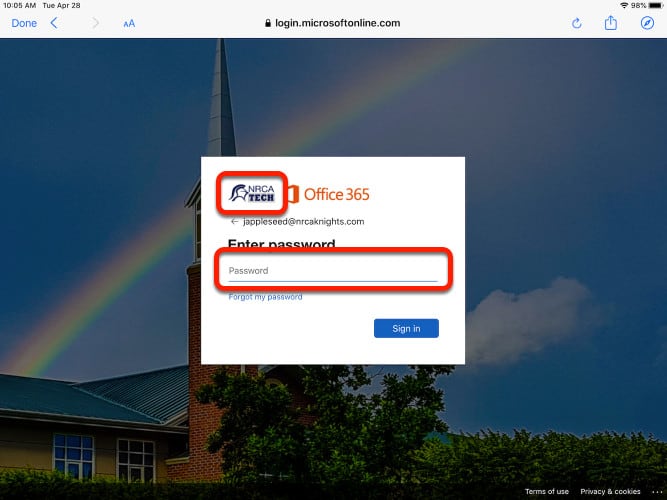 7. Tap 'Sign in'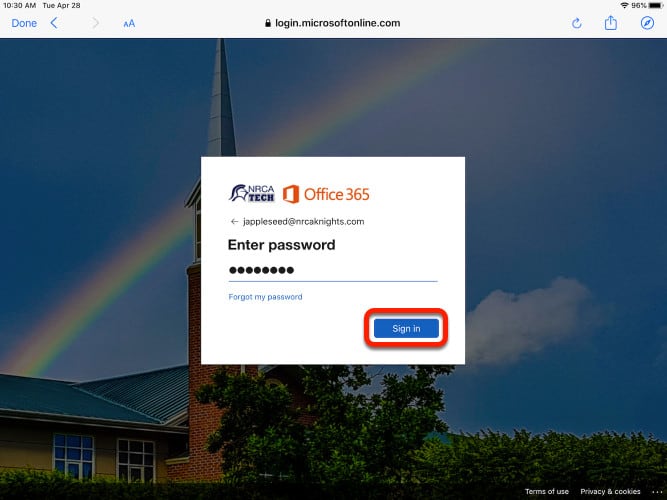 8. You are now logged in to your NRCA OneDrive account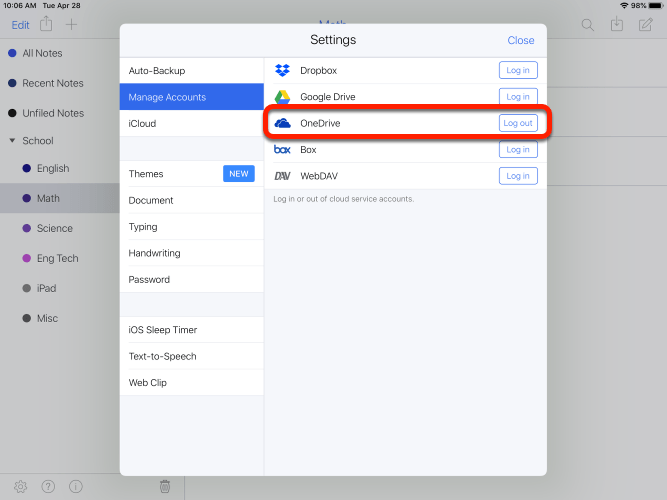 9. Tap 'Auto-Backup' and then OneDrive to turn the Back-ups on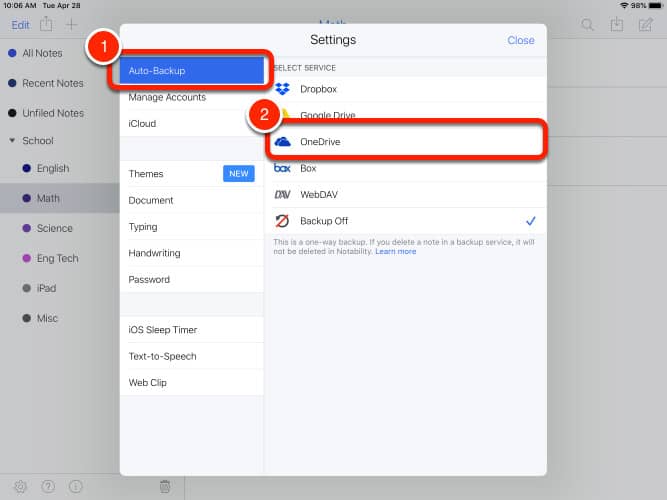 10. Tap 'OK'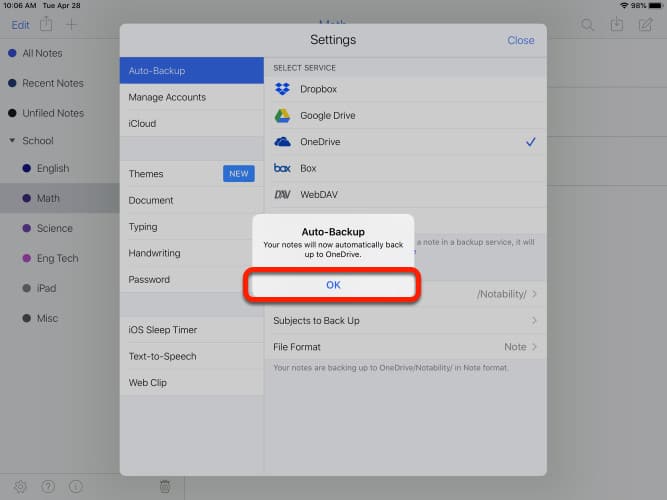 11. There is now a 'check' next to OneDrive and you have OneDrive Settings at the bottom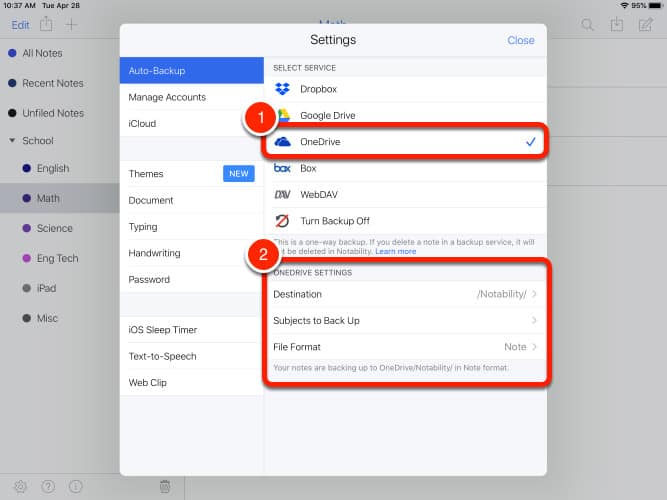 12. By default a Notability folder is created in OneDrive for the Destination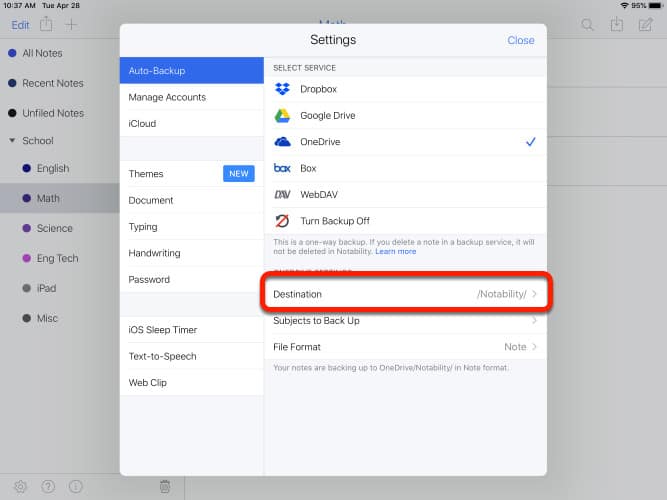 13. Tap 'Subjects to Back Up'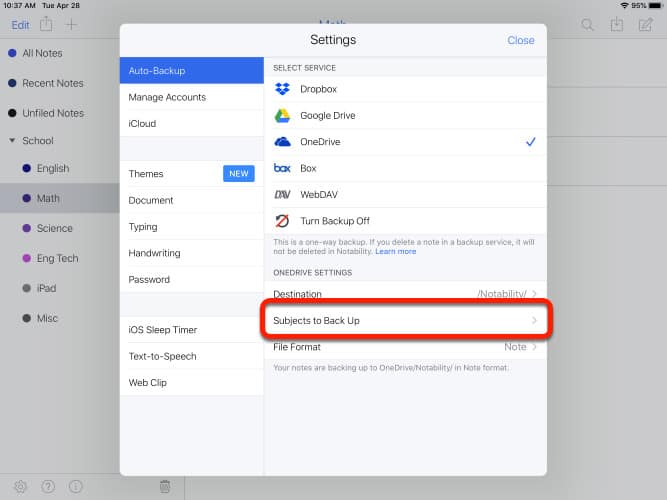 14. Tap subjects to turn them on and off
Any subject with a check-mark will be included in the backup.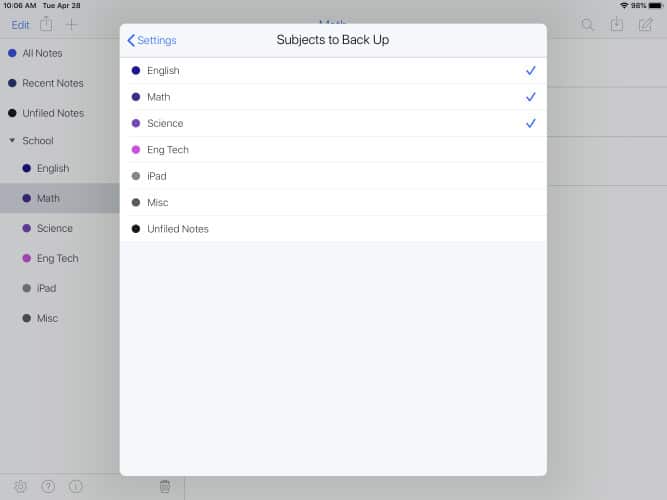 15. Tap 'File Format'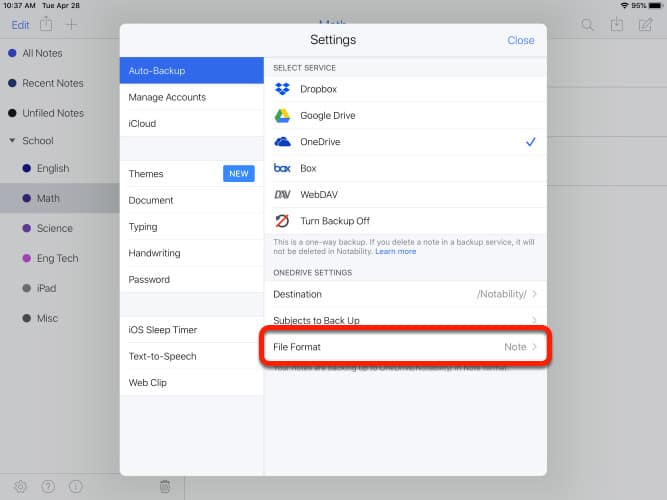 16. You have several options for saving your backups, choose 'PDF'
Note and PDF are the most common file types to save your back-ups.
Note files can ONLY be viewed in Notability.
PDF files can be viewed anywhere.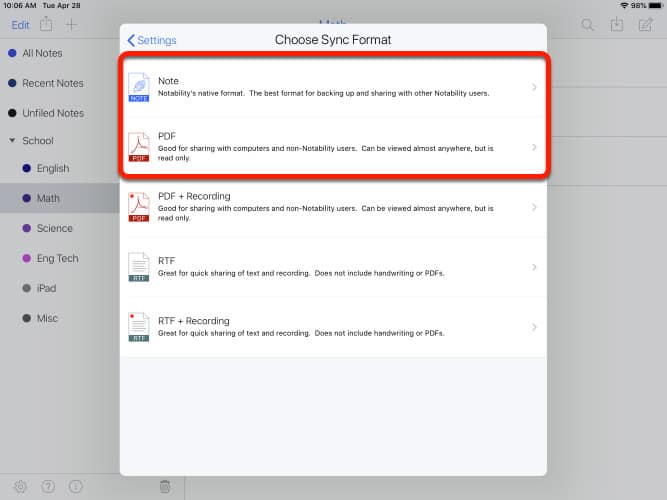 17. When choosing 'PDF', you are given additional options
18. Tap 'Close'
19. In the bottom left-hand corner, you will see an indicator that your files are backing-up
The first time your files back-up will take longer than any other time. After the initial back-up, files back-up when one is added or one is altered.
You must remain in the Notability app until the files have completed their back-up. Notability does NOT back-up files if you are working in another app. You must stay in Notability.
20. Open OneDrive and navigate to the 'Notability' Folder
Once opening the Notability folder you will see all of the 'Subjects' that you choose to back-up from Notability.
21. Inside the 'Math' folder you can see the three files from Notability